Paul and I didn't have to stray too far from the M1 for Alex & Felicia's wedding at Bowcliffe Hall, just on the outskirts of Wetherby in Yorkshire. We are very familiar with that road during wedding season!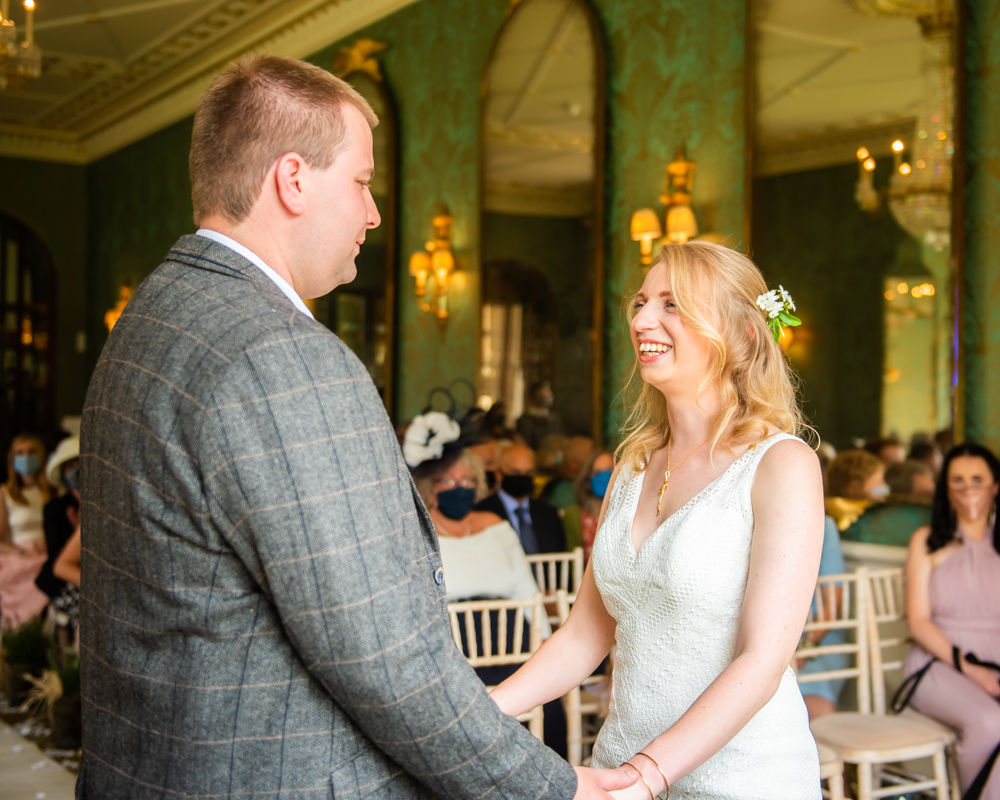 What a stunning venue for a wedding! It was a shame it was raining when we arrived but it wasn't stopping the excitement in the bridal prep room there where Felicia and her bride tribe were excitedly getting ready. Alex and the groomsmen meanwhile were preparing their dogs for their staring role in the ceremony.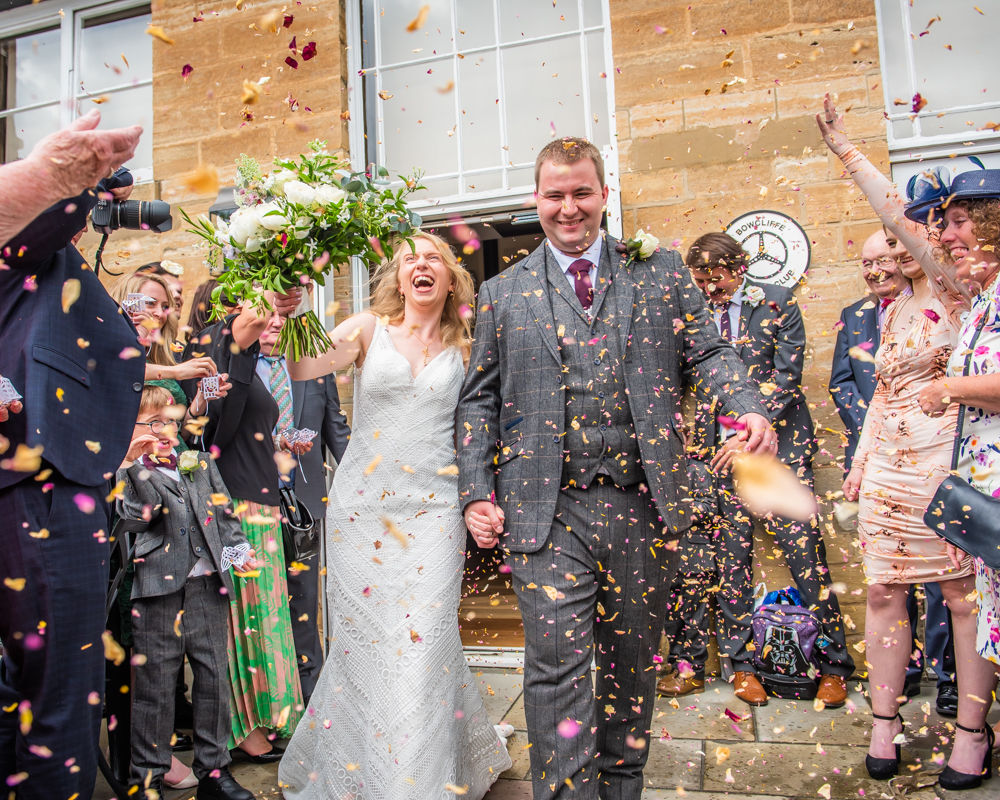 The ceremony itself was fab with the dogs being well behaved! Due to the pesky covid rules some guests watched the ceremony take place in another room before the happy couple paraded through them after being announced husband and wife! We then headed outside for photos. Fortunately their were plenty of big trees for shelter when the rain started again! The happy couple braved the downpours for photos outside in the grounds. Such a pretty place.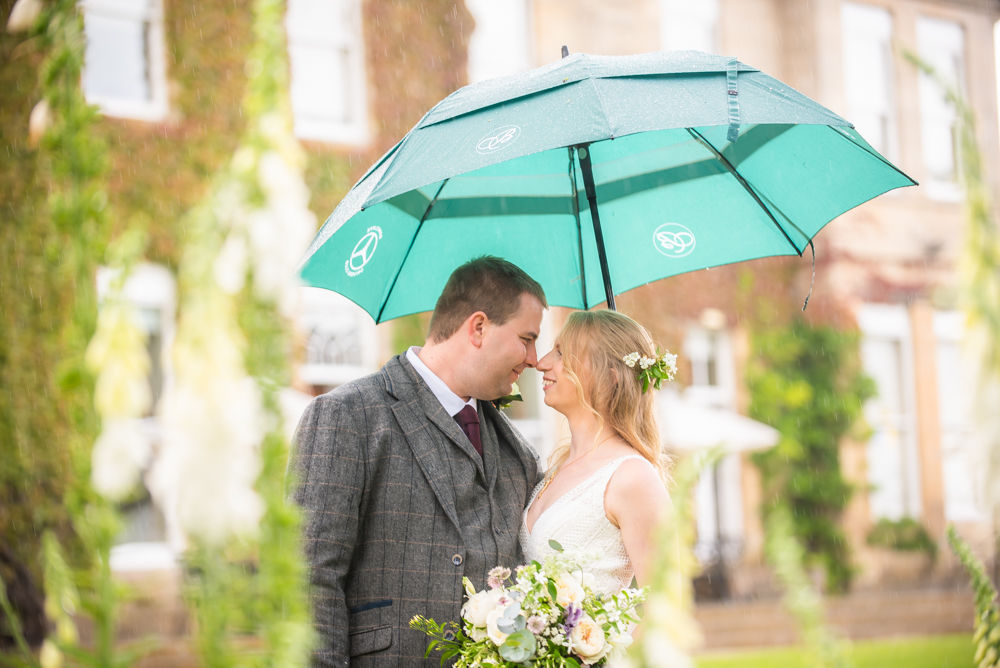 The reception room under cover was dressed with lots of lovely details including cakes and a band playing and of course a sweet bar! The guests feasted on a lovely afternoon tea before the speeches began. They were hilarious, afterwards we ventured outside for some more photos before the evening do began with lots of enthusiastic dancing.
A fantastic day and a lovely couple, thanks for braving the rain!
xx