It was in summer last year that I received an interesting email from Jack. He wanted to propose to his girlfriend on a holiday to the Lake District and he wondered if we would be able to capture it and help plan out where would be best to go. Jack wanted it to be very quiet as he knew his girlfriend would be embarrassed so we ambitiously planned to head out to an island in Derwentwater for the shoot.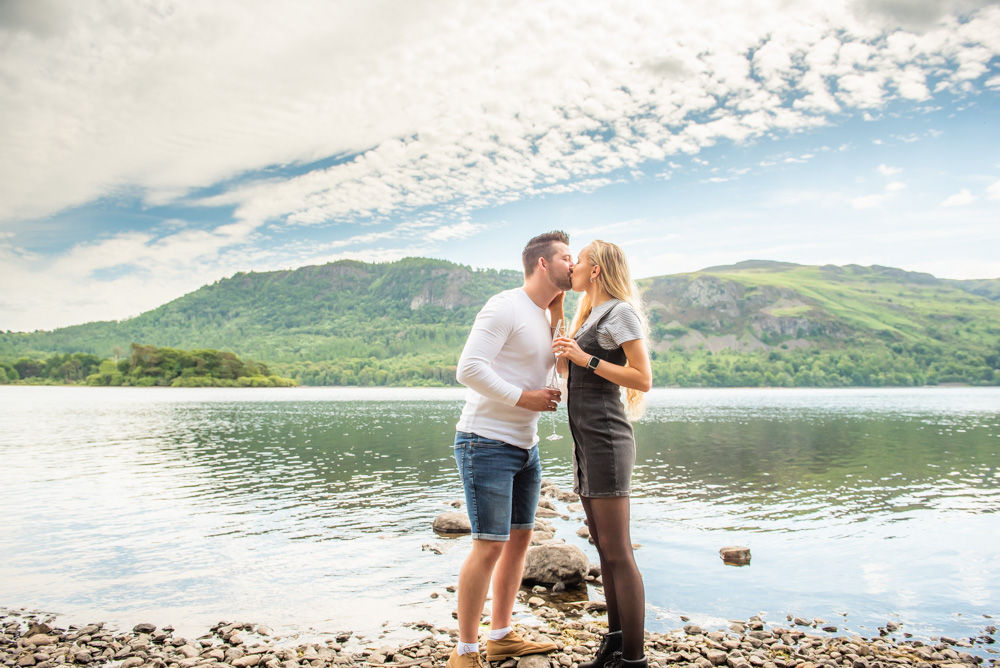 Paul and I have a little dinghy and we scoped out the lake for the best place to go. Herbert's island (used for filming Swallows and Amazons) was perfect. The plan was for us to head out to the island and hide in the undergrowth while Jack rowed out with Alice from Keswick. We even had a signal and a spot picked out.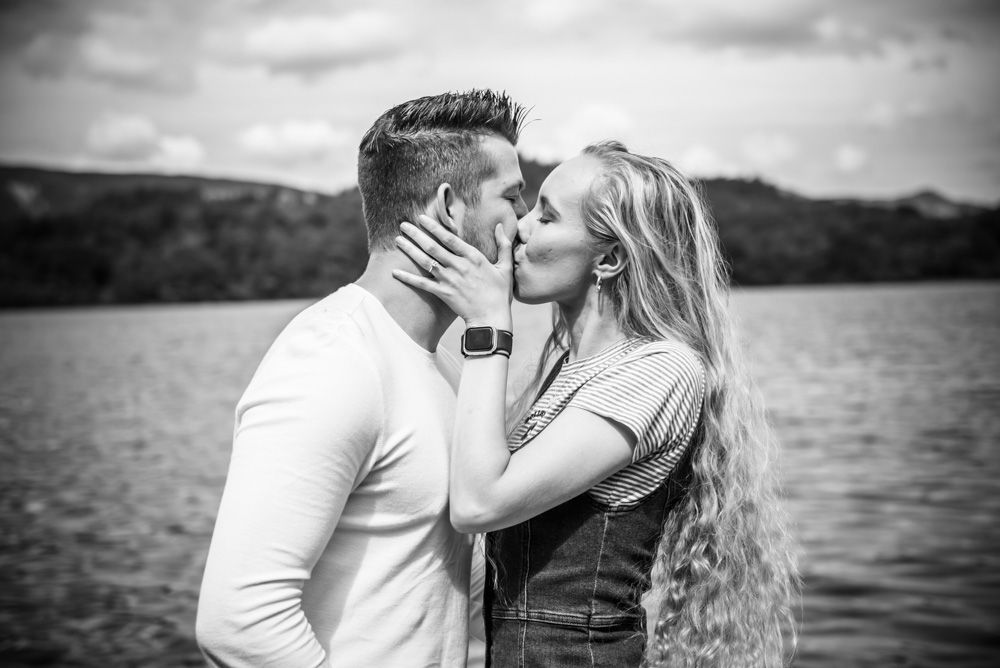 Paul and I arrived on the morning so excited and spotted the happy couple using our zoom lens before hiding in the bushes, we felt like a couple of spies! Unfortunately as soon as they arrived so did several other people including paddleboarders. This meant Jack had to change the location and headed through to the other side of the island where it was quieter, secretly texting us to tell us where to go! Finally when we were in position he popped the question! It was so exciting and of course she said yes!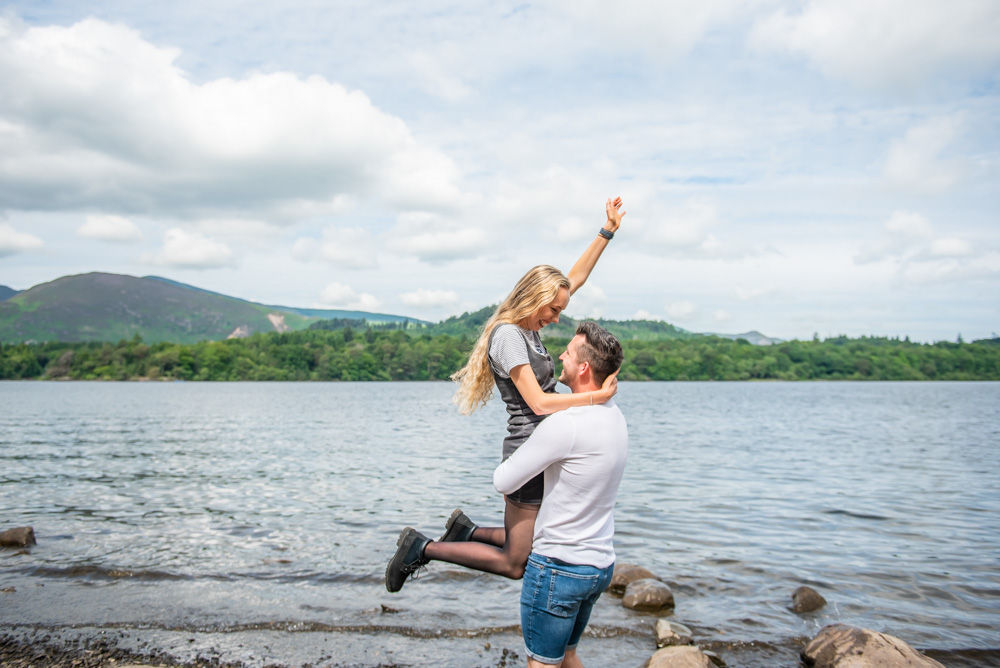 Paul and I had also stashed some cava and glasses in the undergrowth for them to celebrate afterwards. It was such a lovely experience and I am so pleased we captured the magic moment for them.
If you are looking to get engaged in the lakes let us know – we would love to be undercover photographers again!
xx