Sam & Nathan were unfortunately another of our couples who had to move their wedding several times due to the pain of the last few years!
We were so happy to be able to photograph their big day finally at the Peak Edge Hotel on the outskirts of Chesterfield. Sam and her bridesmaid crew including super important flower girl Layla who looked so cute! Sam's bouquet and dress were absolutely stunning.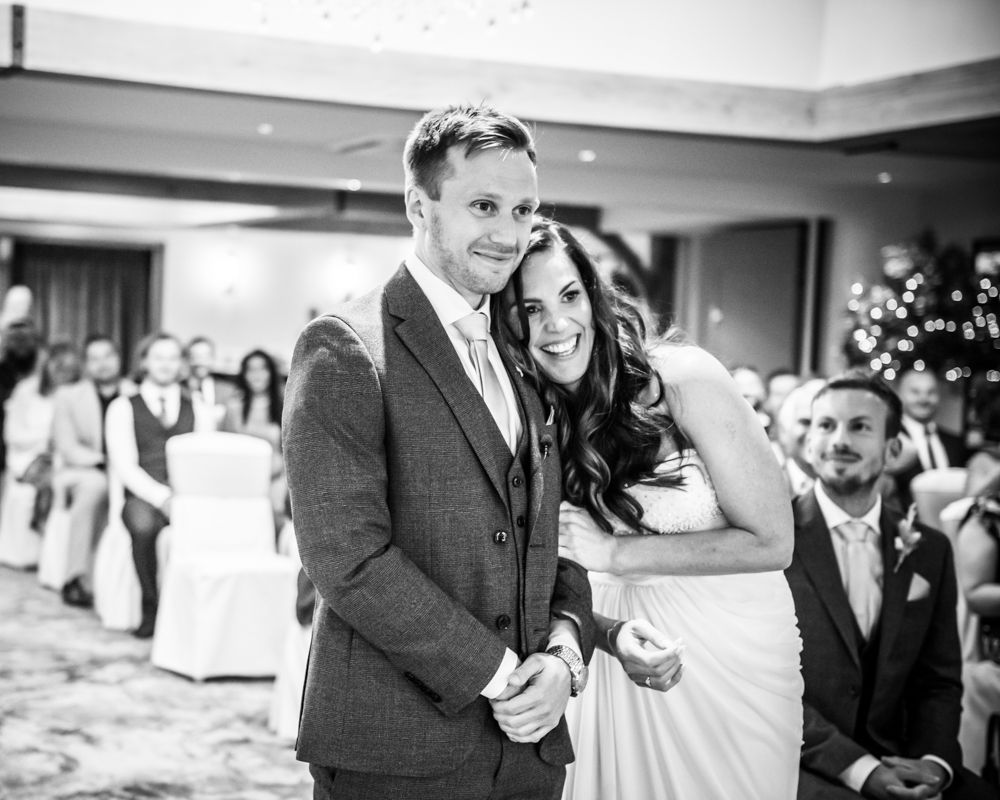 We then headed downstairs to the ceremony room where a nervous Nathan was waiting. The ceremony was lovely with some fab poems read and a few tears from everyone! Afterwards we headed into the bar area for drinks and made the most of the inside rooms for photos as the rain was torrential. Fortunately later on it dried up for some photos outside by the pagoda and the lake.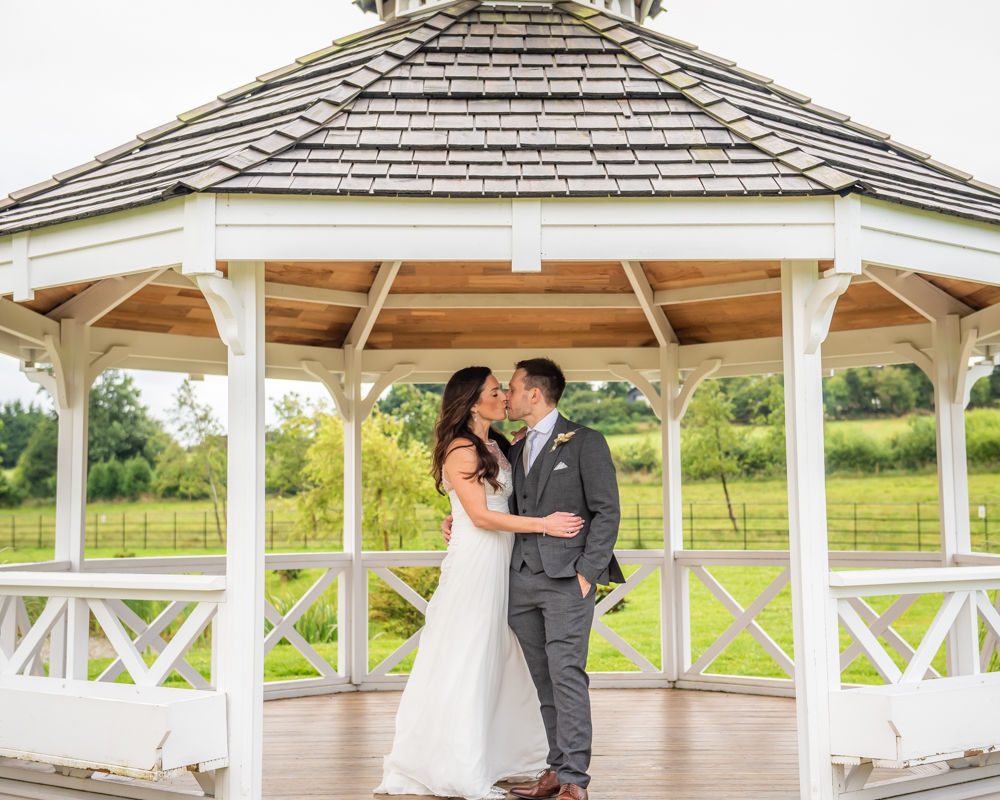 During the meal, much to Nathan's surprise one of the waitresses decided to start singing. Sam had organised some secret singers to entertain the guests during the meal. We all enjoyed a fab conga around the room and lots of swinging napkins in the air!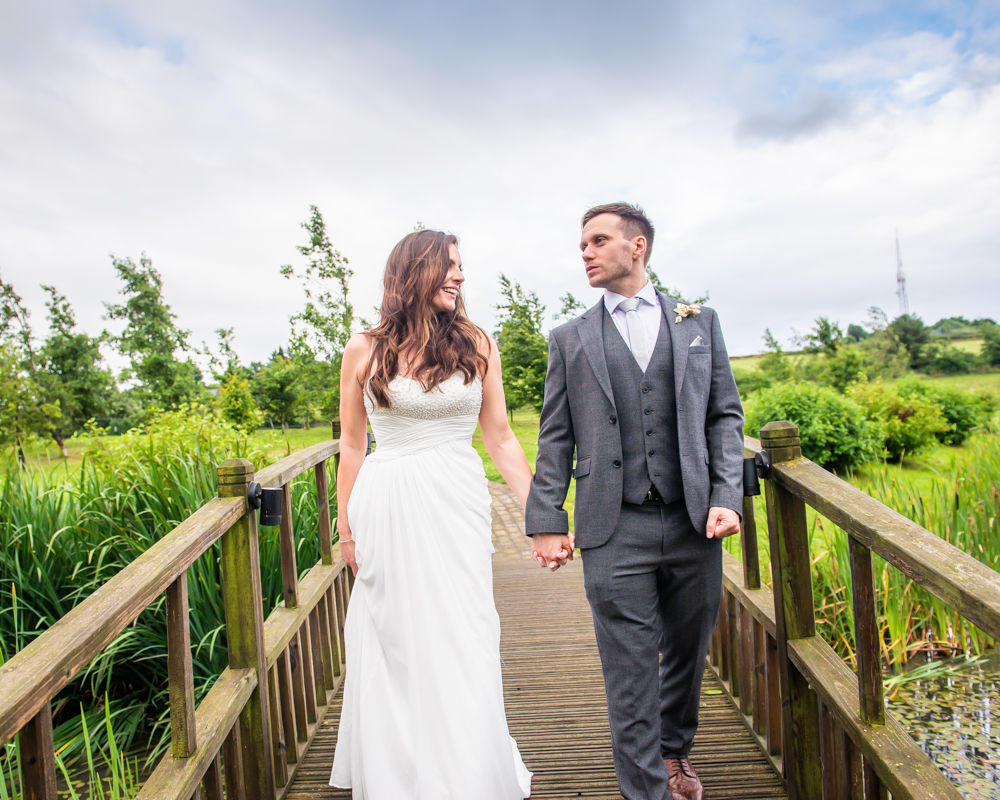 After the meal and the speeches guests could help themselves to cheese and biscuits before heading onto the dancefloor for a boogie!
Such a fab wedding, we wish your little family lots of love and happiness for the future!
Suppliers
Videographer – Cherish Media
Florist – Fantail
Makeup – Adele Coxon