What a treat we had for Ruth and Andrew's wedding. It is one of only a few weddings which Jervaulx Abbey host each year. With the Abbey itself in ruins the ceremony is outdoors and fortunately there was no rain this summer's day!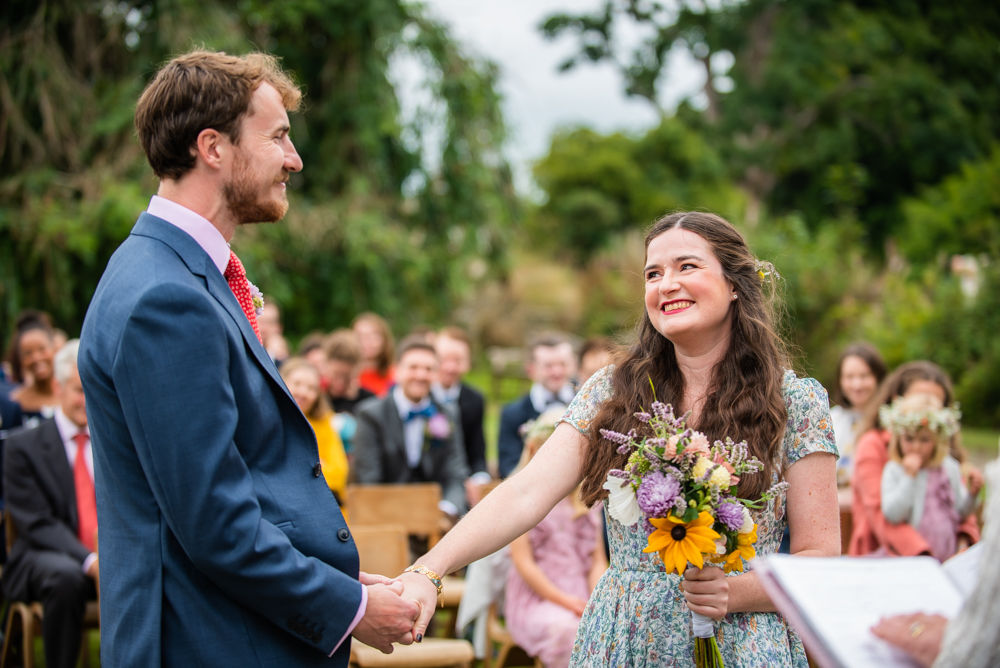 What stunning scenery for a wedding, guests meandered through the Abbey walls to reach the ceremony where they were entertained by live music as we waited for the bridal party to arrive.
I love Ruth's dress, custom made and in a fantastic print she looked amazing flanked by her beautiful bridesmaids in their floral crowns. The ceremony was lovely and the happy couple headed back down the aisle to be greeted by their beloved dog who bounced up and down in excitement!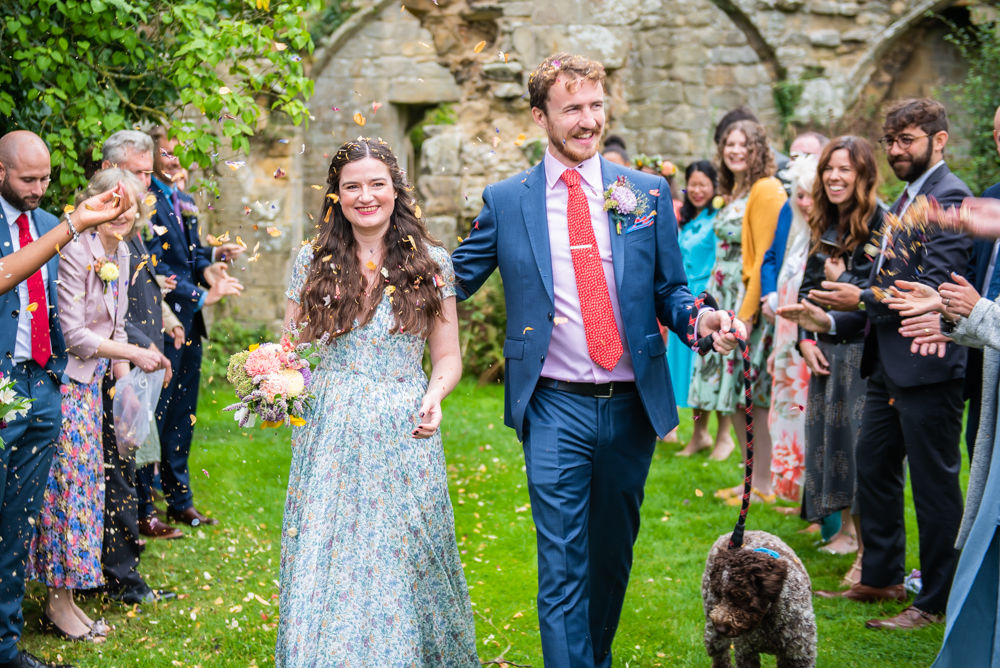 After a few photographs in the grounds they headed to their drinks reception through a huge cloud of confetti. Guests feasted on snacks and drinks before they all headed up the road to the reception at Masham Town Hall. The families had made such an effort with decorations and catering. It was a lovely personal touch to a fantastic wedding day.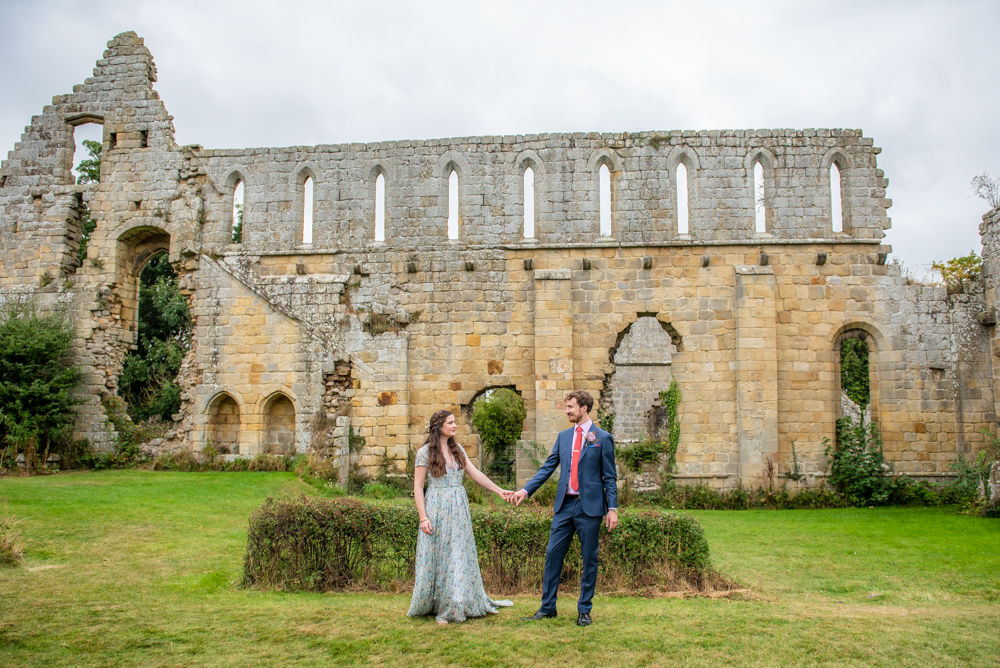 We wish you both much love and happiness for the future.
Suppliers
Florist – Flower crowns – Ducks and Daffodils
Accordian – Barney Tabor
We also provided wedding videography for Ruth and Andrew, check out the video below x