We are just so happy to be back photographing weddings again after so many months of restrictions. It is a pleasure to witness the love shared on a wedding day. Meg & Michael had to postpone their wedding last year so we were all excited for their big day in June.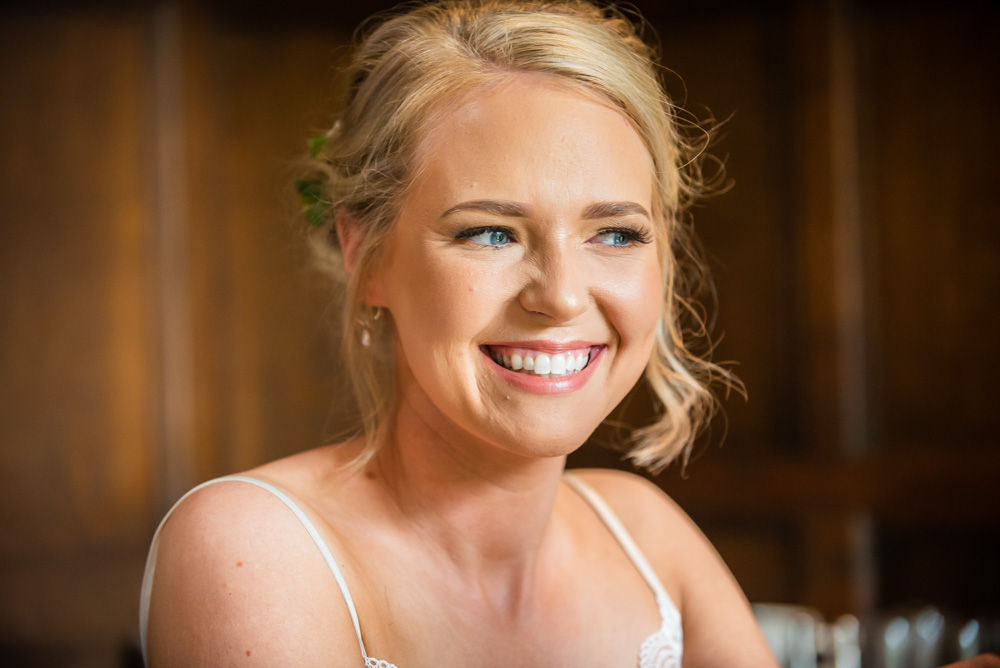 Meg looked amazing, her hair and make up was flawless (Ellie Hall (hair) and Jessica Ley (makeup) and and we all thought page boy Bertie and flowergirl Phoebe looked so cute! The wedding venue was the fantastic Whitley Hall hotel in Sheffield. The grounds there are amazing and the ceremony took place outside in the new pavilion which was beautiful. Meg's amazing bouquet was created by Sheffield florist Monica Hewitt. We also met our friend and fab wedding videographer Paul from Cherish Media there too!
Paul met the men getting ready at Tankersley Manor where Mike was surprised by a special car arriving for him and then when he arrived at Whitley Meg had arranged for his beloved mini to be there for him too – love it!!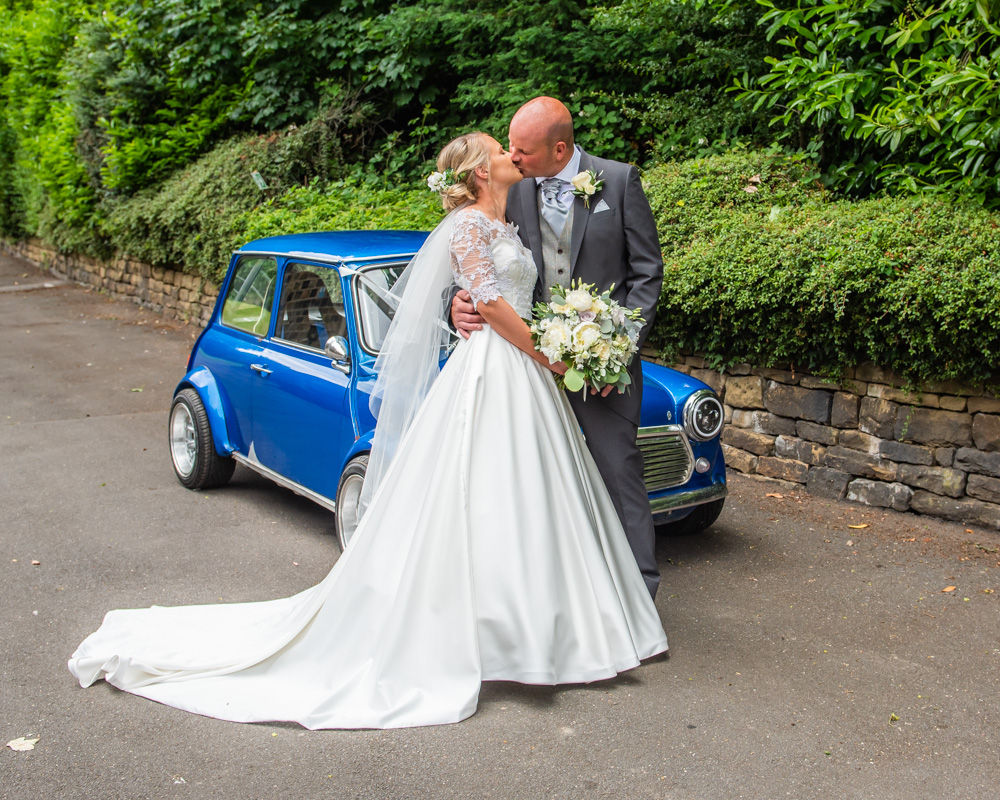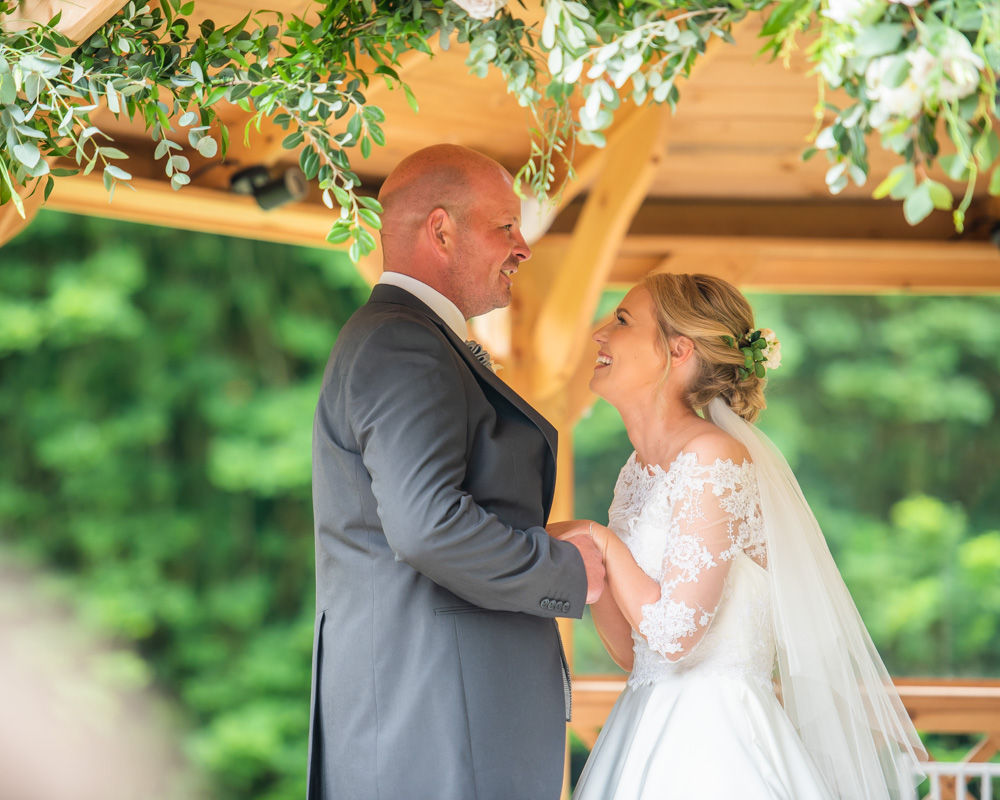 The ceremony outside was fantastic with lots of laughs and a few tears! Afterwards guests sipped on cocktails and enjoyed the sunshine. We took a little tour of the grounds for some photographs with the happy couple before it was time for the reception to begin.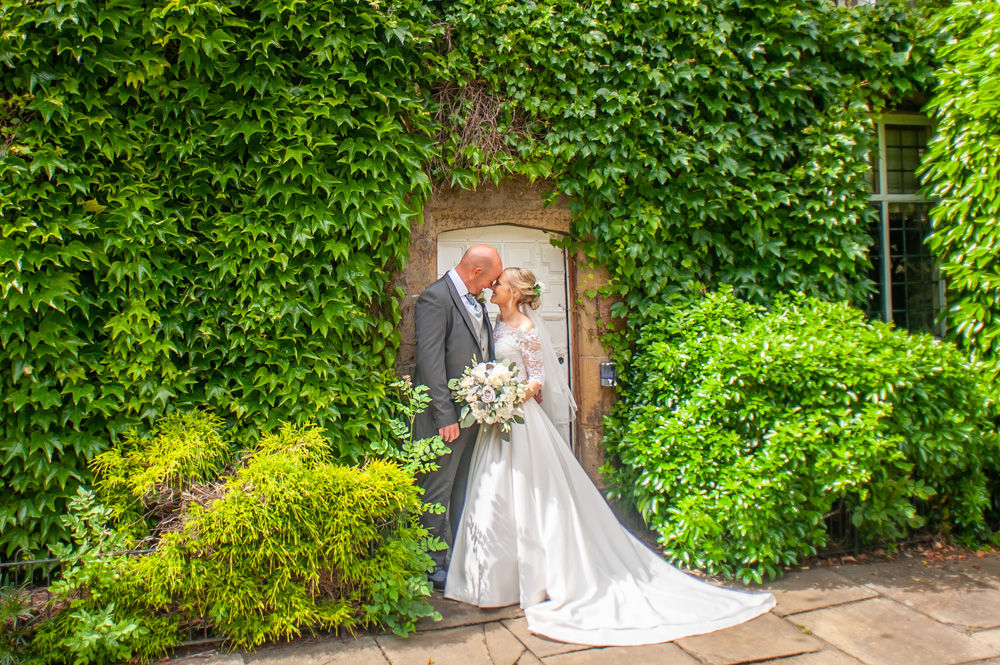 The meal looked very tasty and then afterwards the speeches began, we all were very entertained by photos of Michael's childhood haircut and then the happy couple cut the cake. As it was summertime there was still chance to get lots of photographs outside. Bertie and Phoebe entertained everyone on their customised trikes!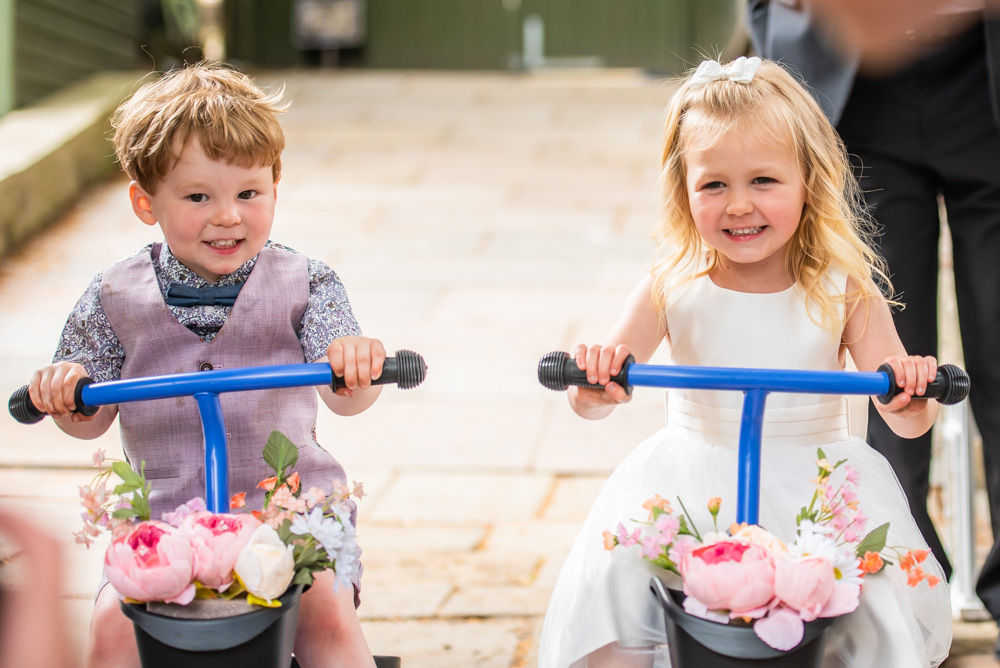 In the evening we headed inside for a few portraits in the stunning backdrop of the old hall before heading back outside for the first dance. After the happy couple danced everyone joined them at a social distance of course!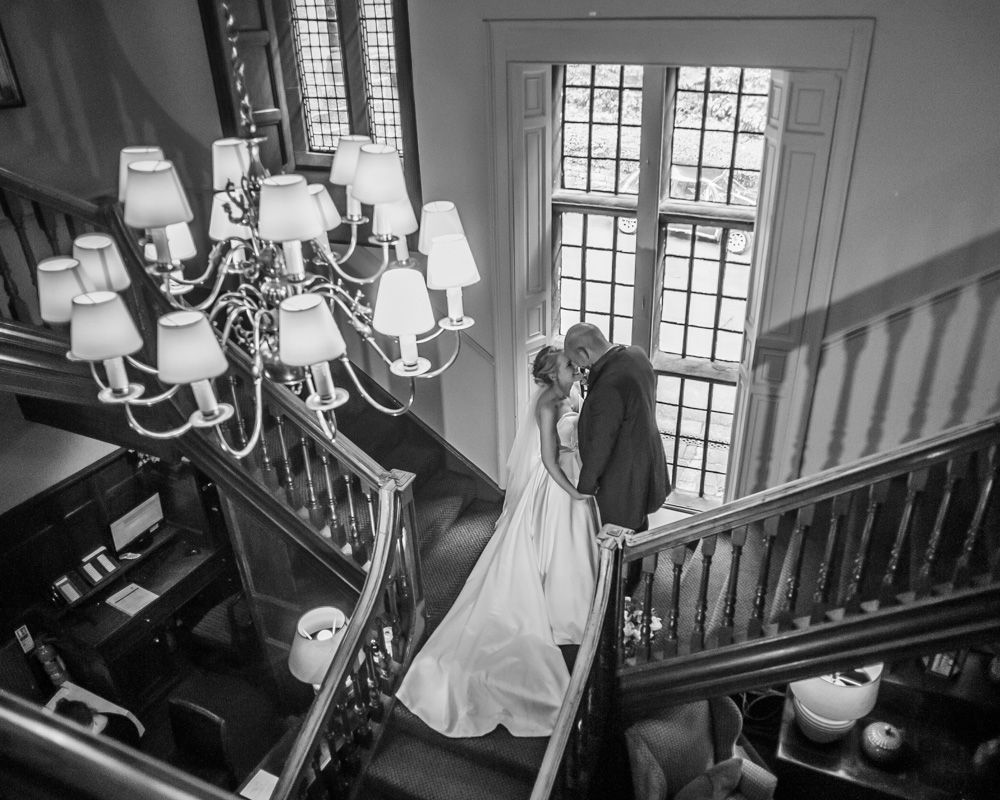 We wish you both so much love and happiness for the future. It was such a pleasure to photograph your wedding and we feel so happy to be back doing the job we genuinely love!!
xx