The Lake District is a fantastic choice of location for a small, intimate elopement wedding. Matthew and Victoria set their wedding sights on Macdonald Leeming House which is set just on the banks of Ullswater Lake. Such a fab location.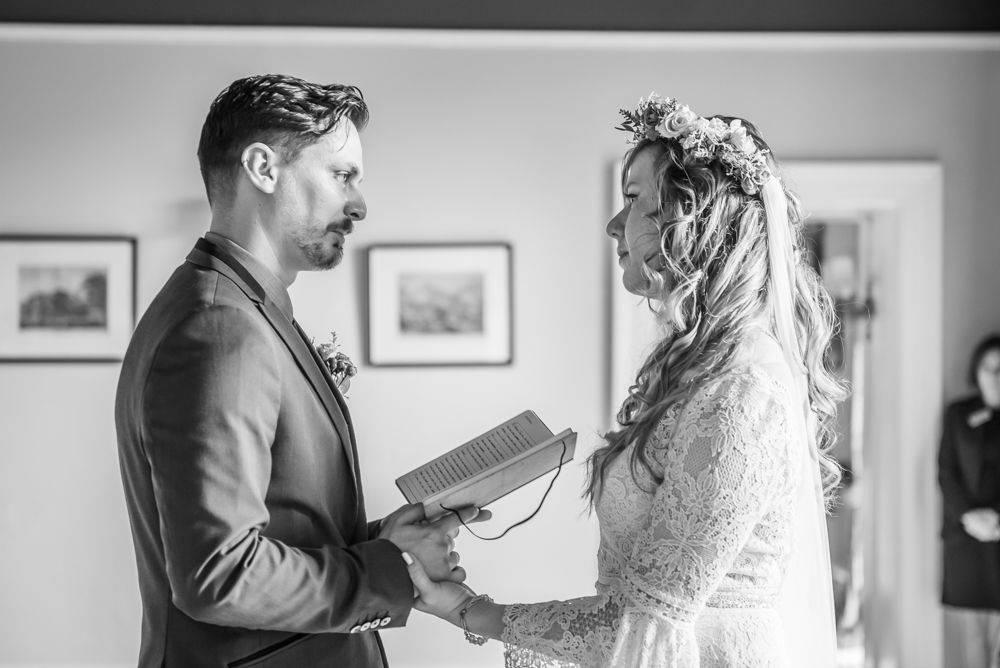 Their wedding was held in the Autumn and they decorated the ceremony room with some fantastic Autumnal decor including leaves, pumpkins and the most stunning little ring box. With just a few family as guests it was a fantastic little ceremony and their were just a few tears from Matthew!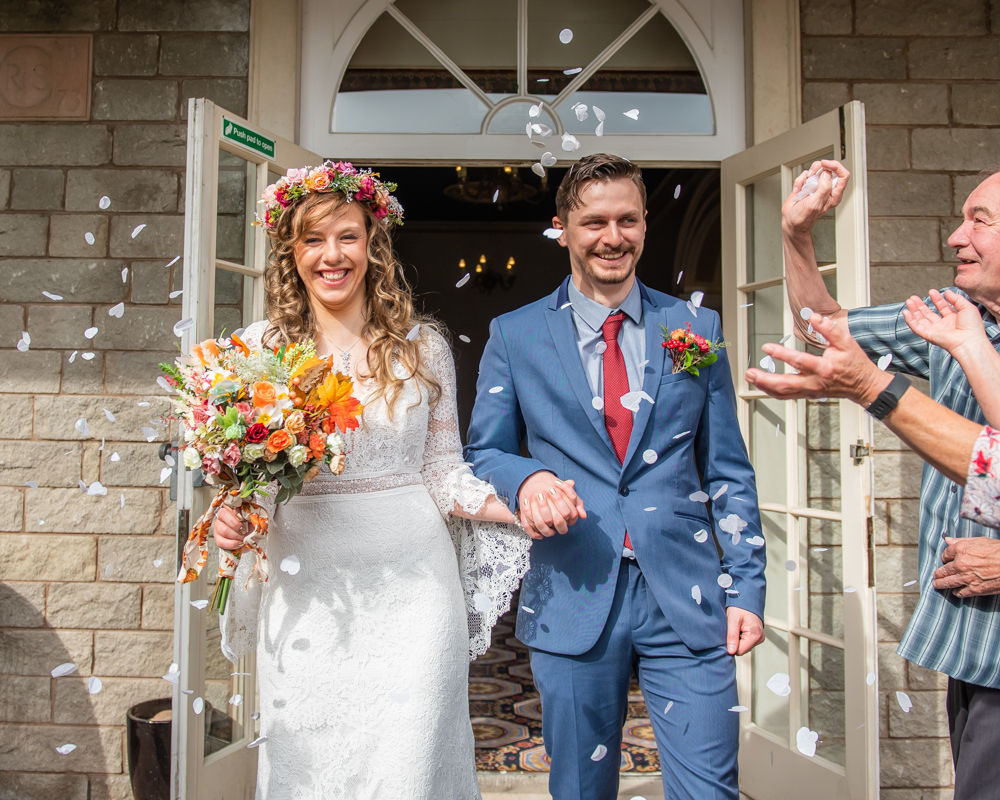 The happy couple headed outside to a round of applause from the hotel guests and some amazing confetti. I absolutely love Victoria's dress and flower crown, amazing! The grounds of the hotel are extensive and we managed a little walk down to the lakeside for some dramatic Lake District wedding portraits with the lovely Autumn colours and still lake, no rain that day!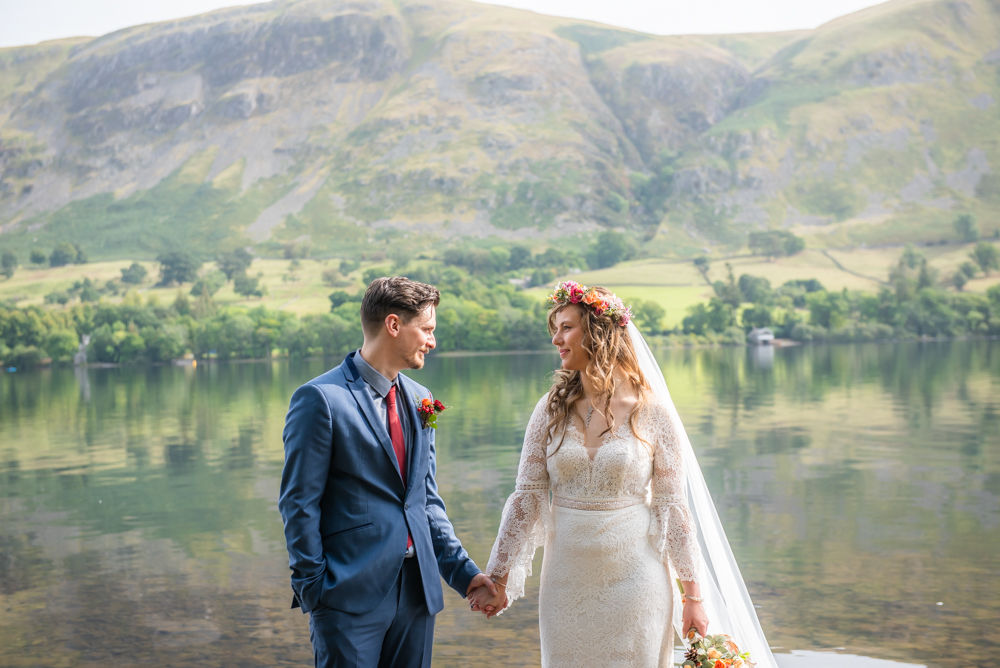 Afterwards we had fun with some backpacking portraits and then afternoon tea was served on the terrace. Just time to change into some fab denim just married jackets too! I love how unique Matthew and Victoria made their big day and having such a lovely elopement style wedding with special memories for the both of them.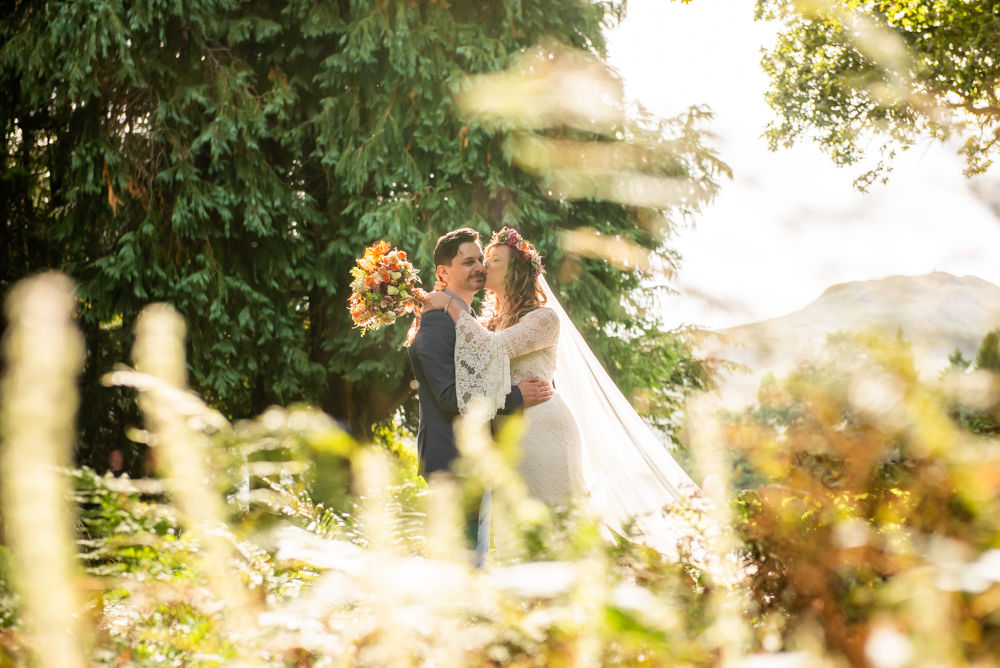 We love to photograph short elopement weddings in the Lake District, we even have special mini wedding coverage packages too. Just drop us a message for more details.