Storrs Hall is such a pretty venue in the heart of the Lake District on the banks of Windermere. It is the ideal place for a mini/elopement wedding. With the use of the Lake House for couples – which by the way is absolutely amazing, imagine having your own hot tub on your wedding night!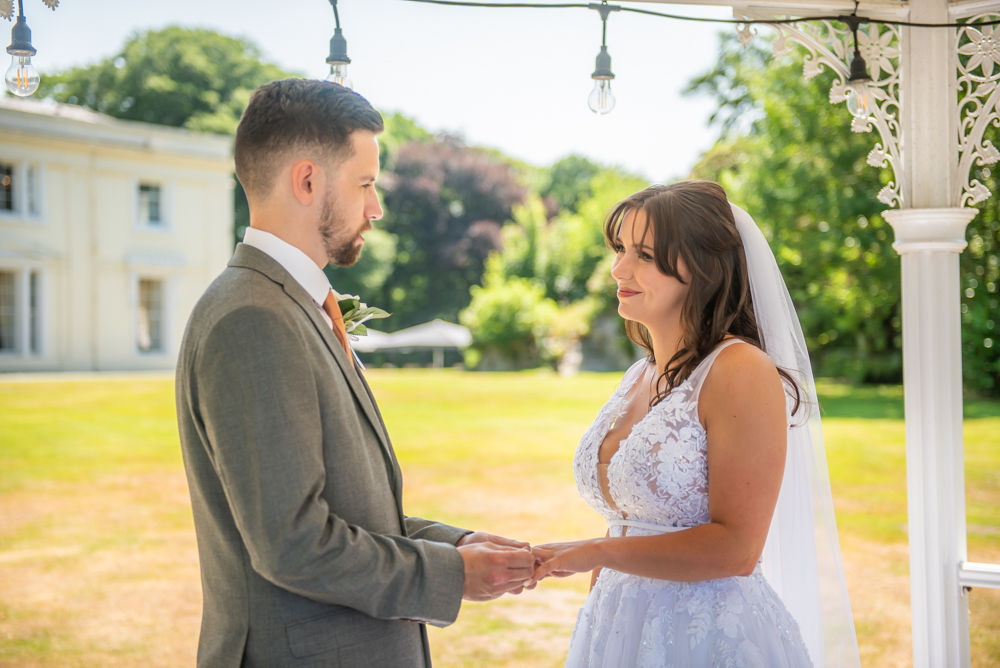 The ceremonies take place (if the weather is good) outside under the pagoda with stunning view of the lake behind you. Leah and David opted to have an intimate elopement wedding at Storrs Hall, just the two of them.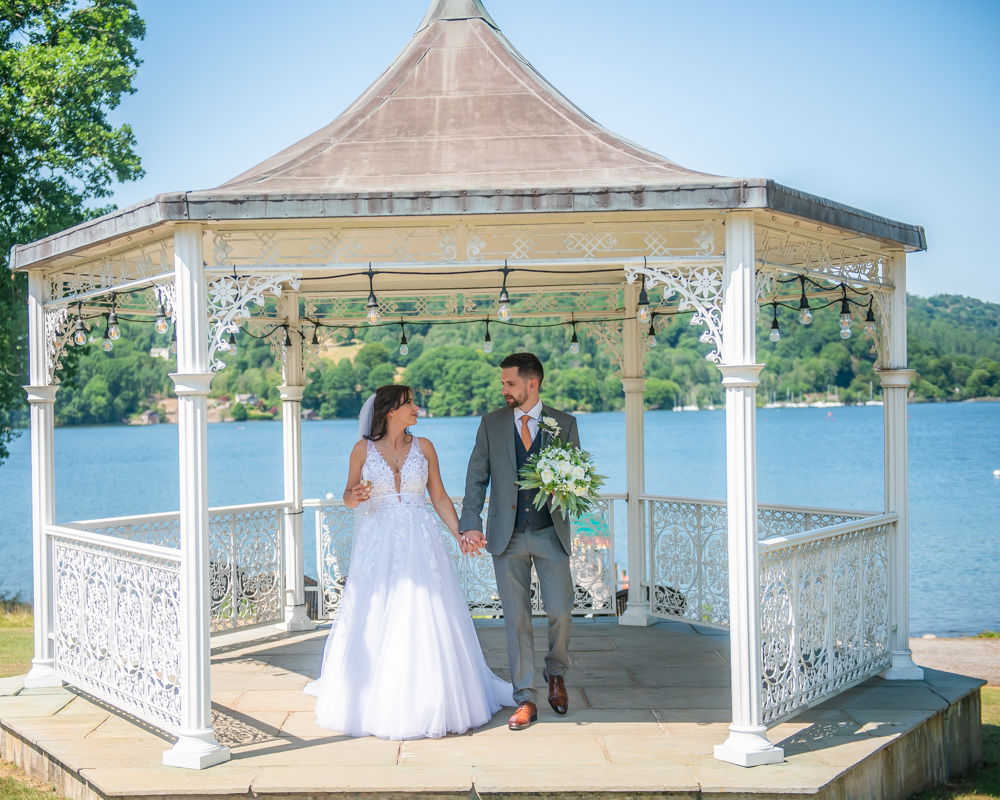 I met Leah in the lakehouse where her makeup artist was putting the finishing touches to her look including helping her into her stunning dress. Meanwhile David was waiting under the pagoda with strict instructions not to look back until the last minute as Leah walked up from the hotel over the grass to the ceremony.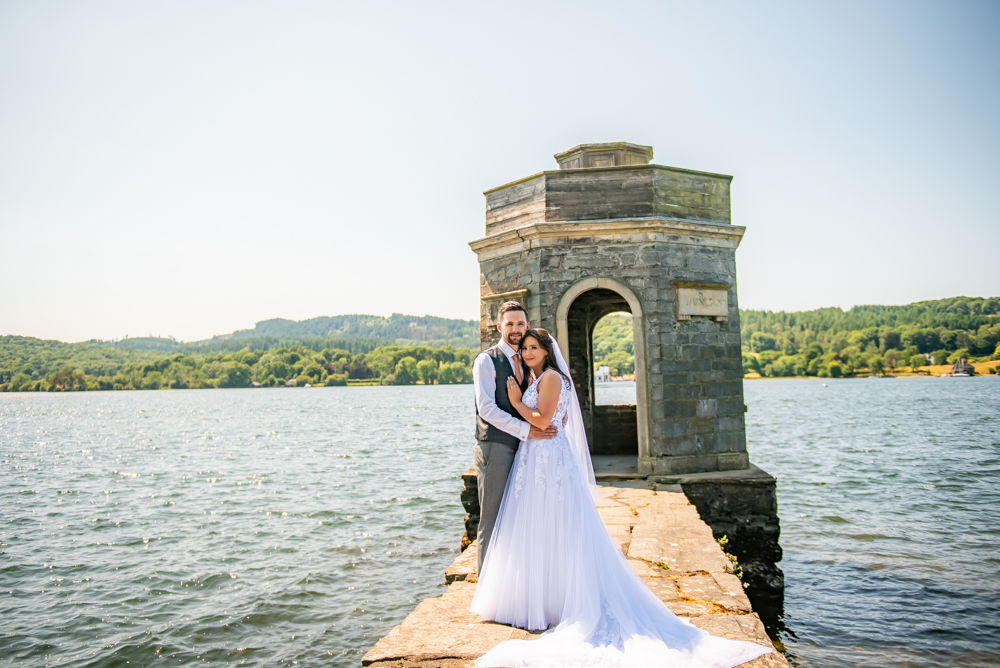 The ceremony was lovely and intimate with lots of laughter before our happy couple were announced as husband and wife and celebrated with some prosecco. We then had time for a wander around the extensive grounds for photos.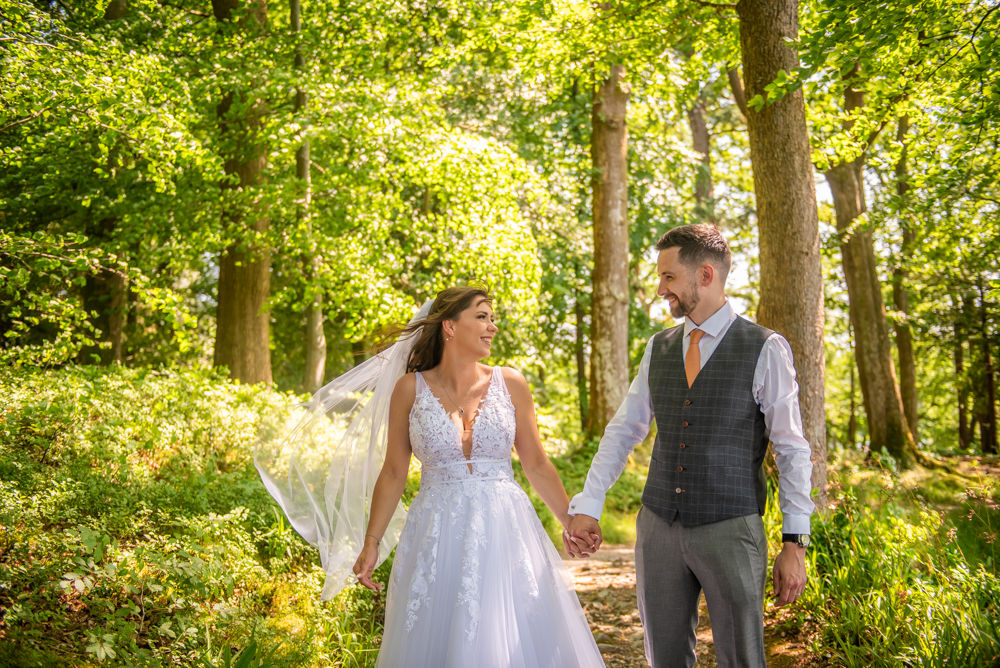 The lake has lovely jettys and also an amazing temple at the end of a walkway onto the lake – perfect for dramatic photos. We also had fun on the swing too and then headed back to the lake house for cake!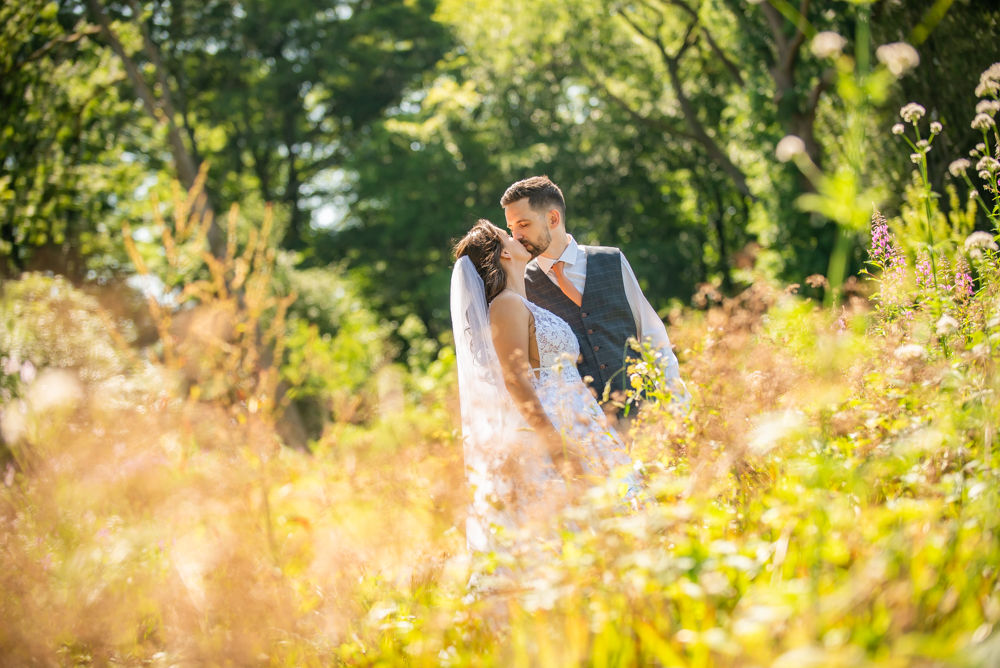 A perfect wedding day and perfect weather too! I wish you both much love and happiness for the future. xx