I do love an intimate wedding where it is just the two of you. Briery Wood Hotel in Windermere has special packages for elopement weddings, its a fab venue for portraits and just up the road is Ambleside and the pier which is a fab spot for those by the lake portraits.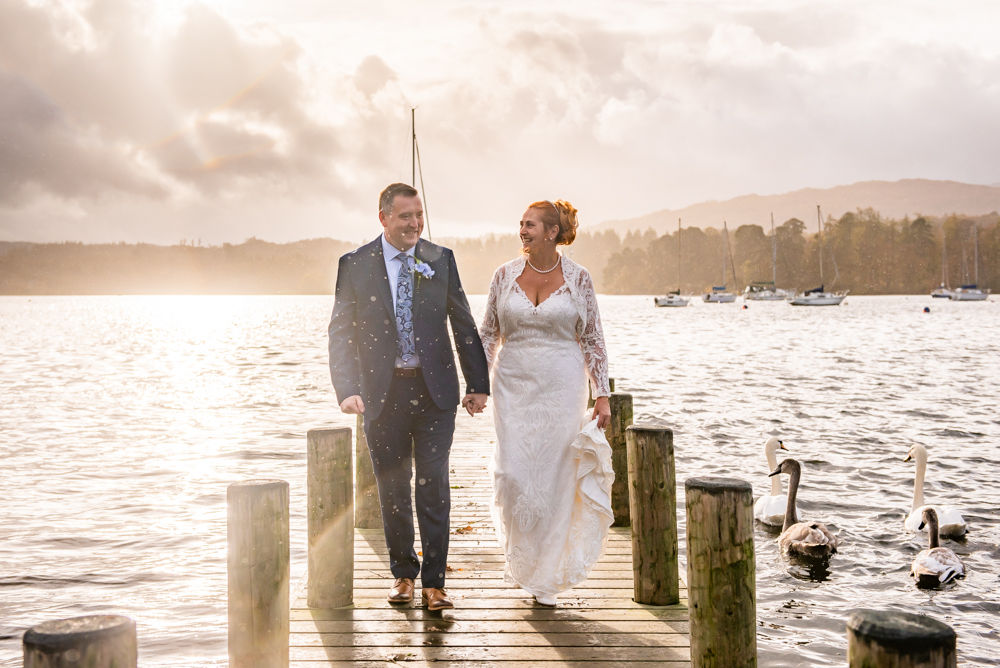 Fortunately for Kerry and Sean they literally arrived the day after storms had hit the lakes and our trip to Ambleside Pier before the wedding was certainly interesting, the water level was just up to the jetty and there were some very enthusiastic swans attempting to eat Kerry's dress!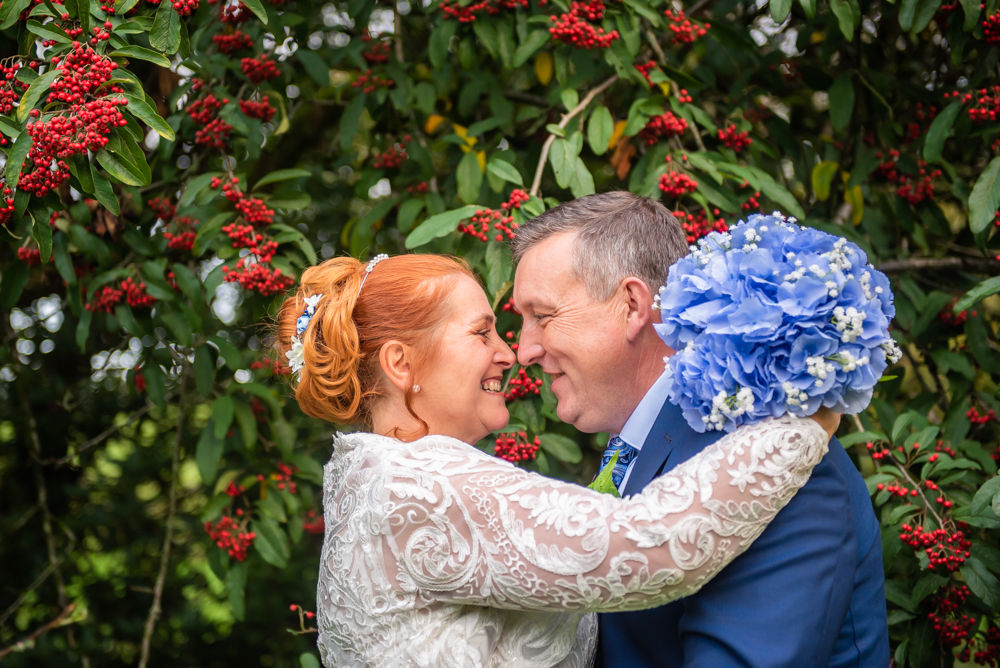 We had fun wandering around and the sun shone through the clouds giving us a very dramatic backdrop for the photos! We then headed off to the hotel for the wedding as the light was fading.
It was a lovely ceremony with the Cumbria registrars relaxing everyone, they are a fantastic bunch! After the ceremony there was time for some prosecco and a little walk around the grounds for some photos in the wintery sunshine before the happy couple headed off for afternoon tea!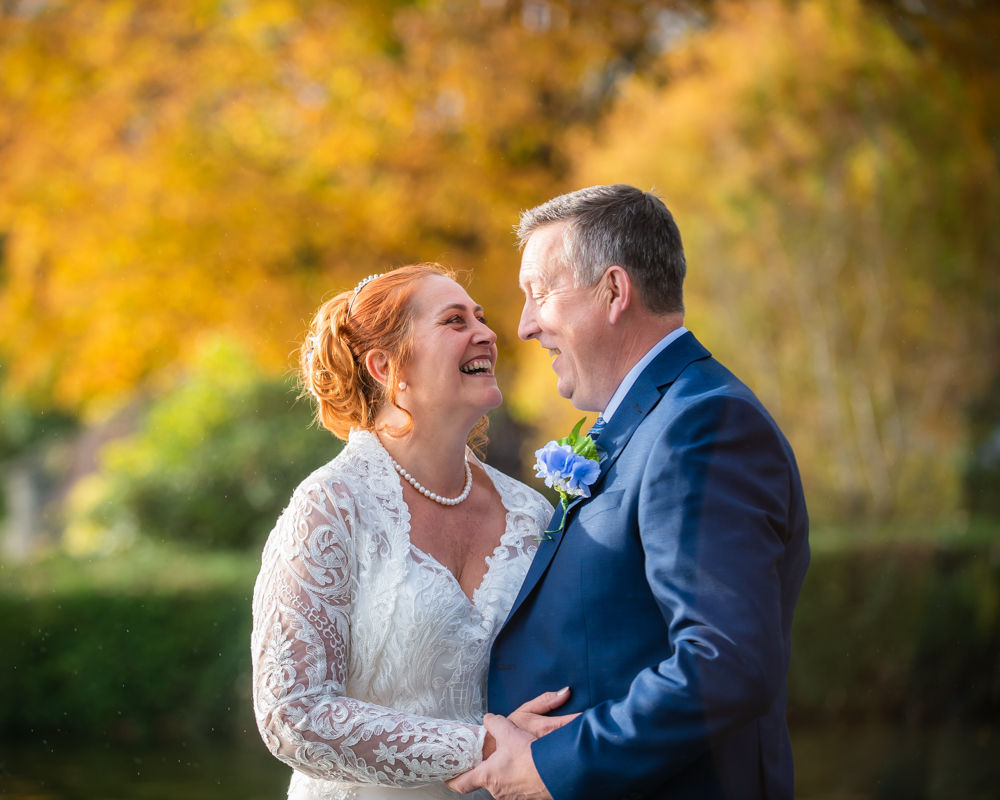 Congratulations to you both – it was a pleasure to photograph your wedding!