I love winter weddings, especially when the themes are cosy and warm. Kelsey and Martyn had a fabulous wintery wedding day in November at Kenwood Hall in Sheffield, one of our favourite Sheffield wedding venues.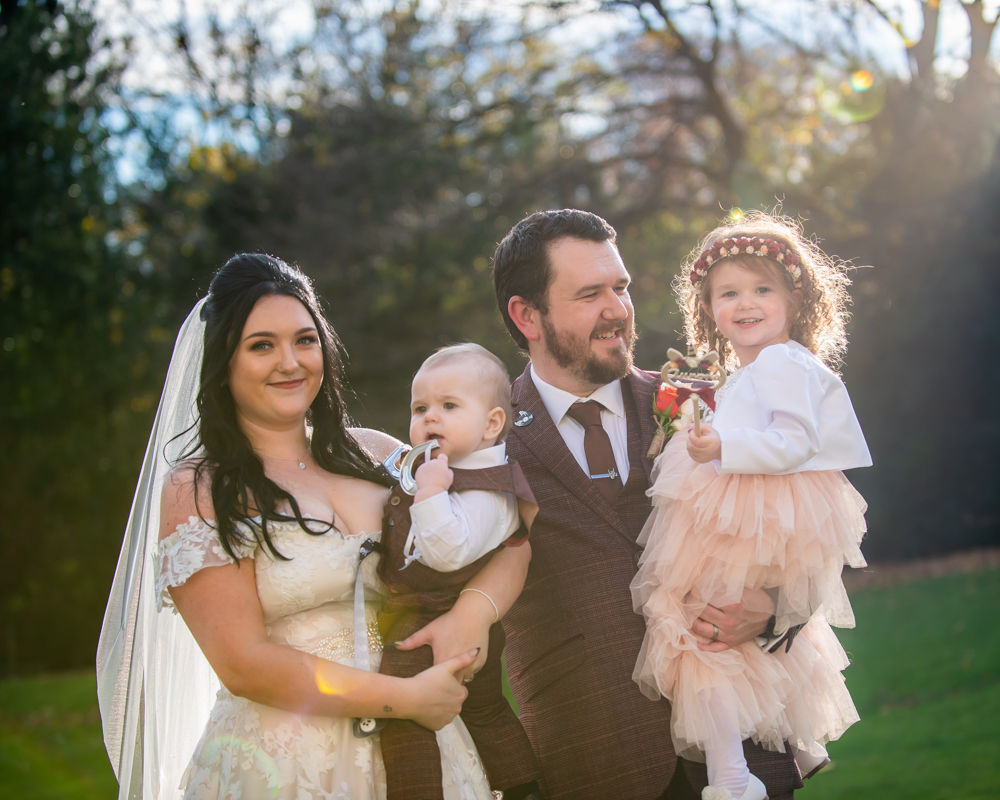 I met Kelsey in the morning as she was getting ready, I was greeted at the door by her adorable flowergirl Aurora who was certainly the star of the show, she was asking everyone if they were ready for the wedding! I adored the flowers and Kelsey's fantastic lacey wedding dress. The ceremony was fantastic with Aurora looking on excitedly, afterwards we managed to head out into the beautiful grounds of the hotel for photos.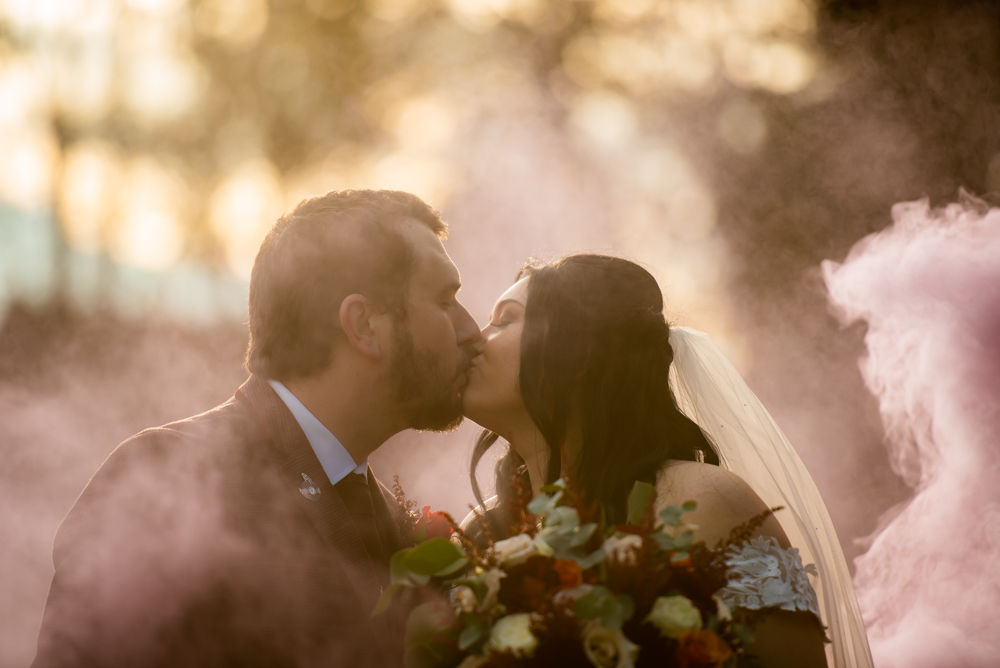 We brought along a few smoke bombs too which were a fab addition to the evening. I loved everything about the venue decor in the reception room with rock band wristbands, little guitar pucks and wax melt favours. In the evening there were doughnuts, sweets and even a temporary tattoo bar. How awesome!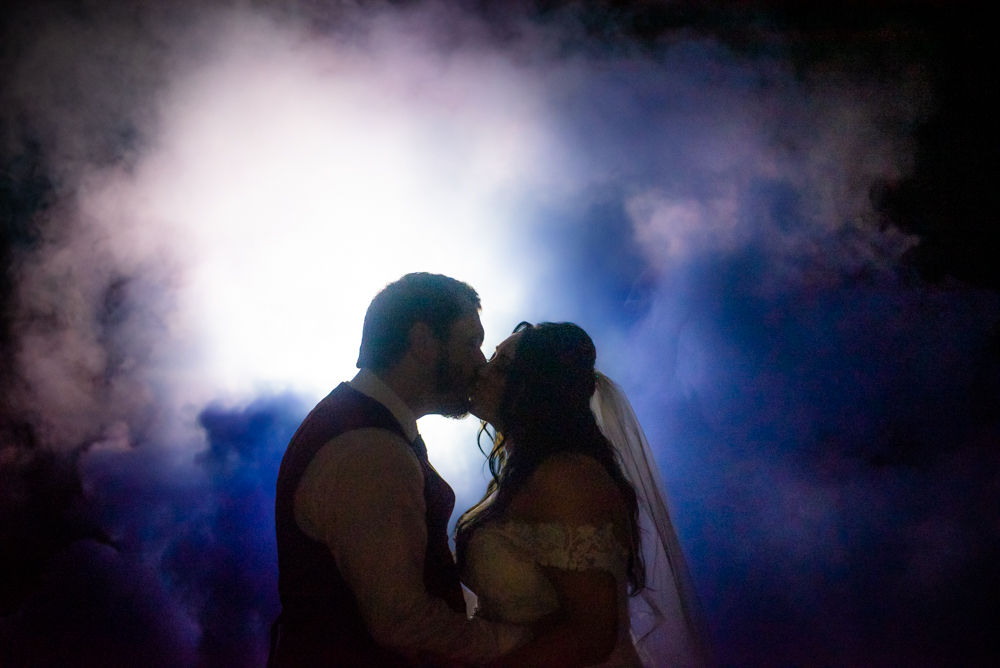 After some lovely speeches the evening kicked off with cake cutting and lots of dancing. What a fantastic wedding day!
Suppliers
Hair and Makeup – Pearl Hair & Beauty & GG Makeup
Dress – https://www.celebratingcurves.co.uk/
Florist – Harvey's Flowers