It was a lovely sunny spring day for James and Athena's wedding at Derwentwater Hostel on the banks of the lake. What an amazing venue with spectacular views of the Lake District, perfect wedding location!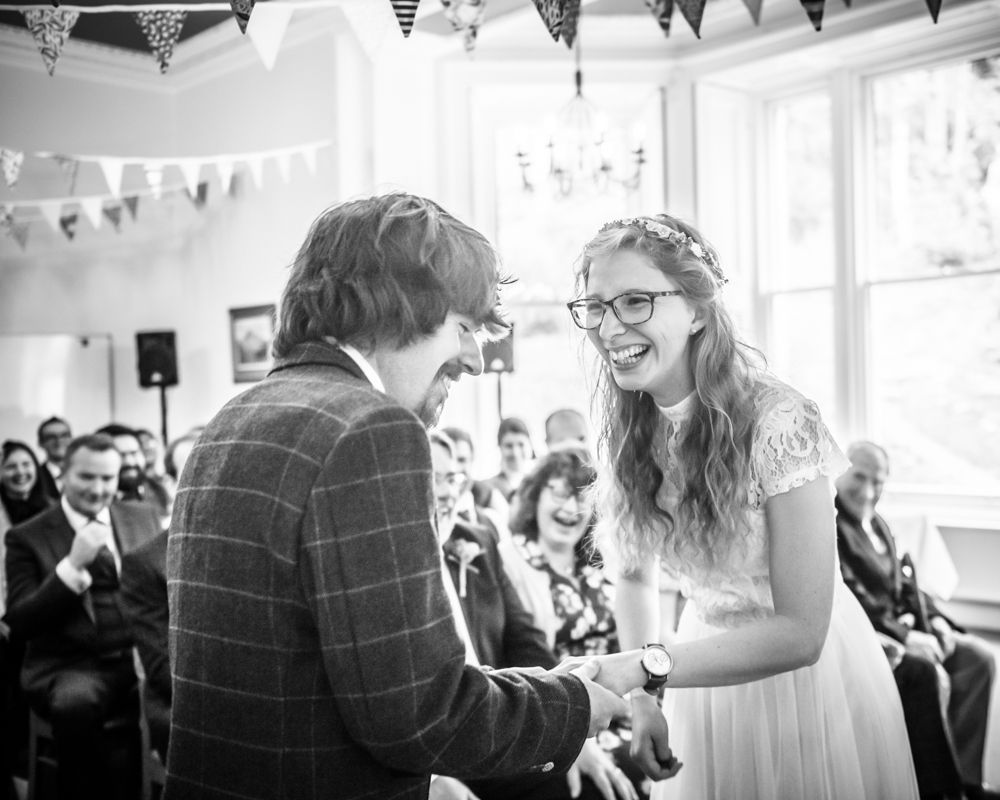 The happy couple had arrived the day before with their guests. What a great base for walking tours and they are part of a group of hikers too so all the better.
Athena looked amazing in her dress with her entourage of bridesmaids waiting upstairs for the ceremony to begin.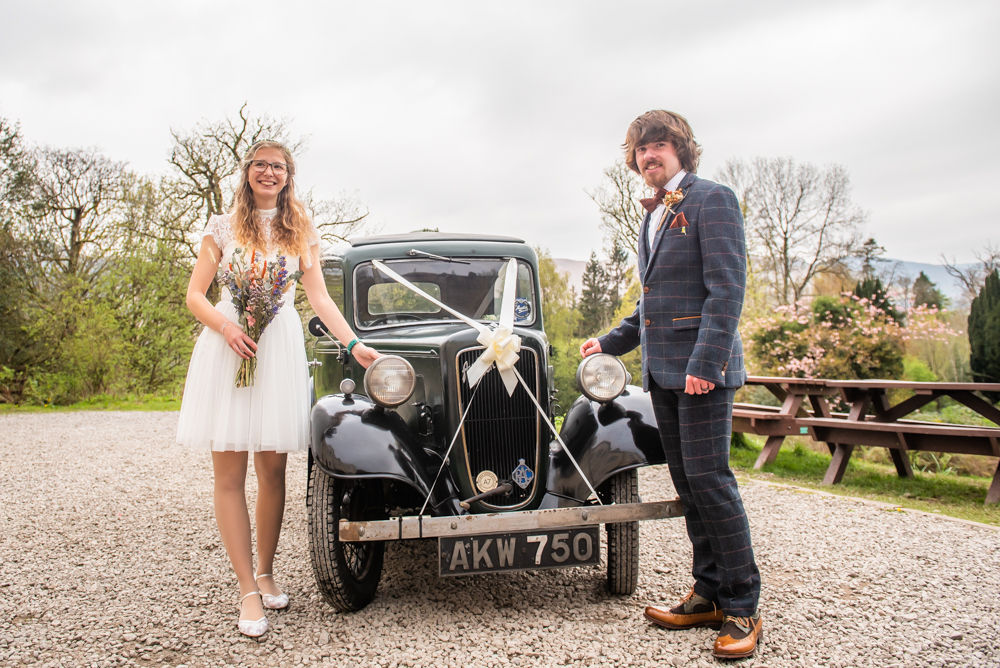 Downstairs James was preparing for the wedding, the ceremony room was set up lovely and the guests assembled ready for the bride to arrive. The ceremony was fab with lots of laughter shared and then outside the happy couple were showered with confetti.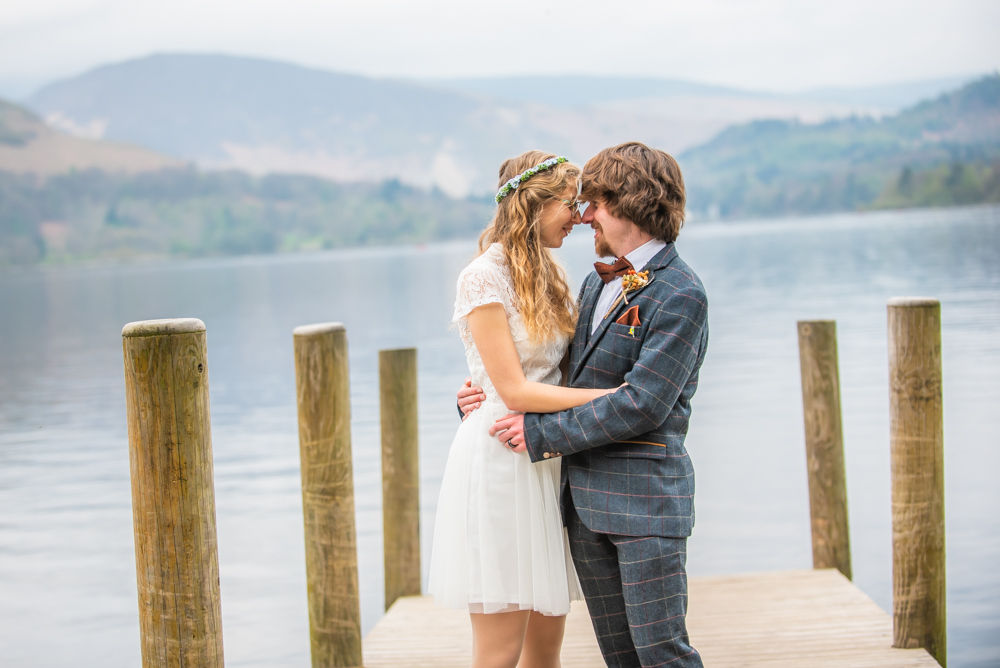 James had the most amazing vintage car which was fab for photos and entertaining the guests who feasted on sandwiches in the sunshine. We headed off for a walk to the lake for photos on the jetty and the grounds of the hotel including the amazing waterfall at the back of the building. What a stunning place for a wedding.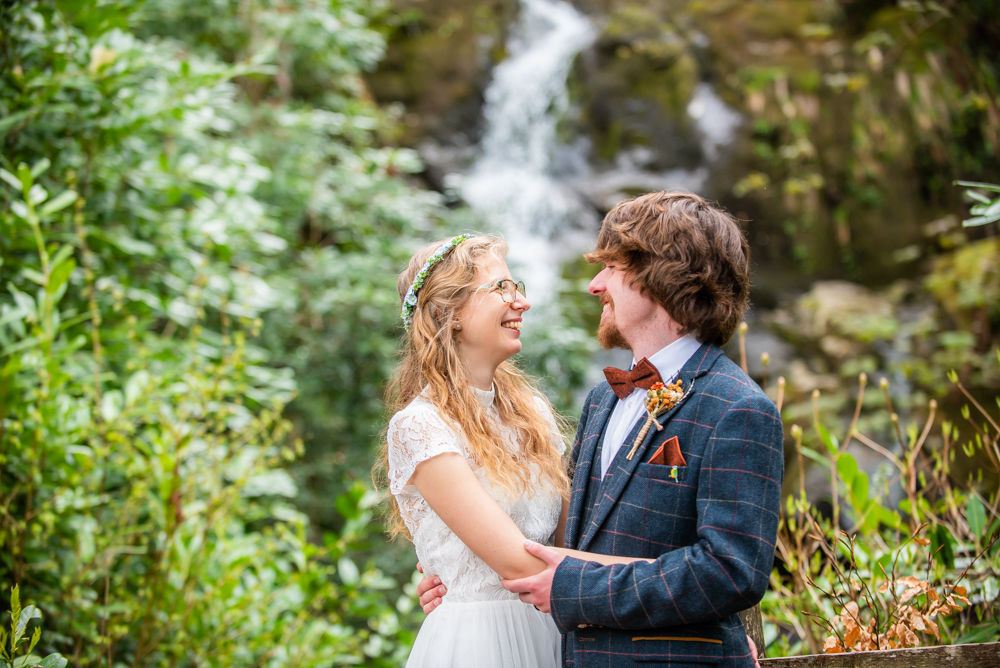 The reception room was dressed with lots of details handmade by family including needle felted animal favours and hand painted glass candle holders as well as the spectacular cake made by Athena herself!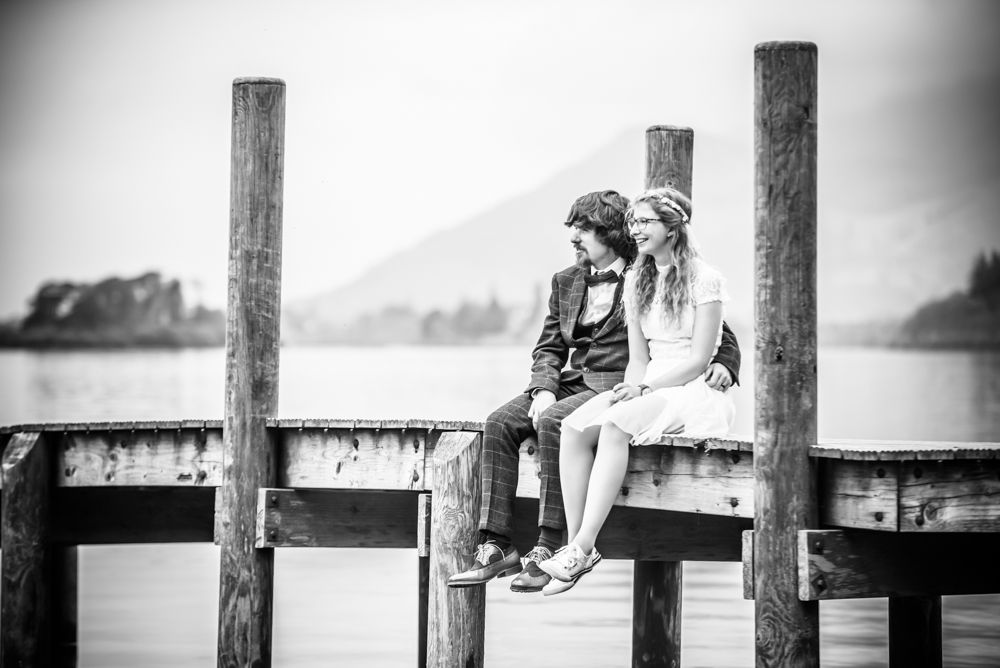 After a lovely meal guests danced the evening away with one of my favourite ceilidh callers Schuggies!
Massive congratulations to you both!