Hannah & James were determined that their wedding day should go ahead in the post lockdown restrictions about weddings. With limited guests allowed it was still a fantastic day with the sun shining!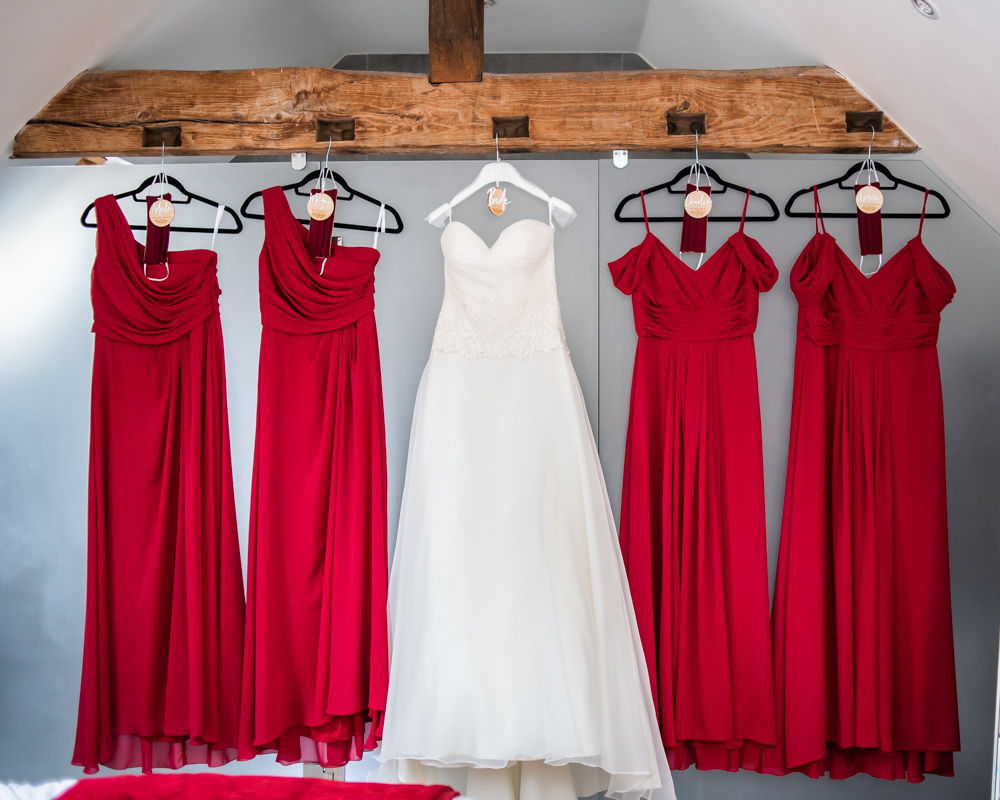 I met Hannah in the morning in a guest cottage nearby the hotel in Castle Donington happily getting ready with her guests, all the guests had matching face masks – a new 2020 wedding staple!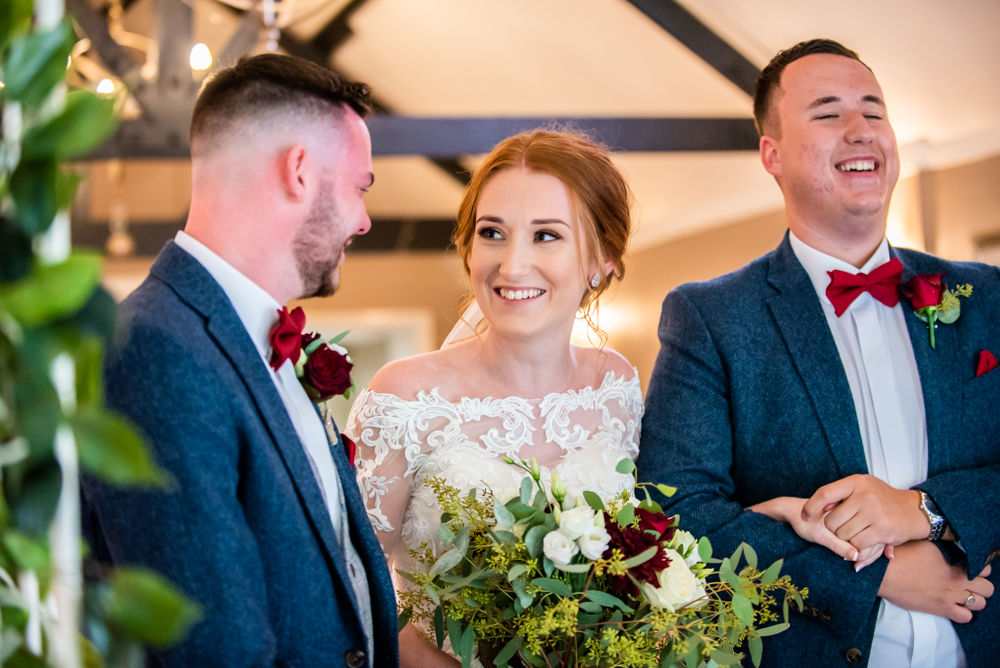 Hannah's dress looked amazing – set off with her stunning cathedral length gown. It was a short journey up the road to the wedding venue. Priest House by the River hotel. James and his groomsmen were having a last drink before the ceremony started.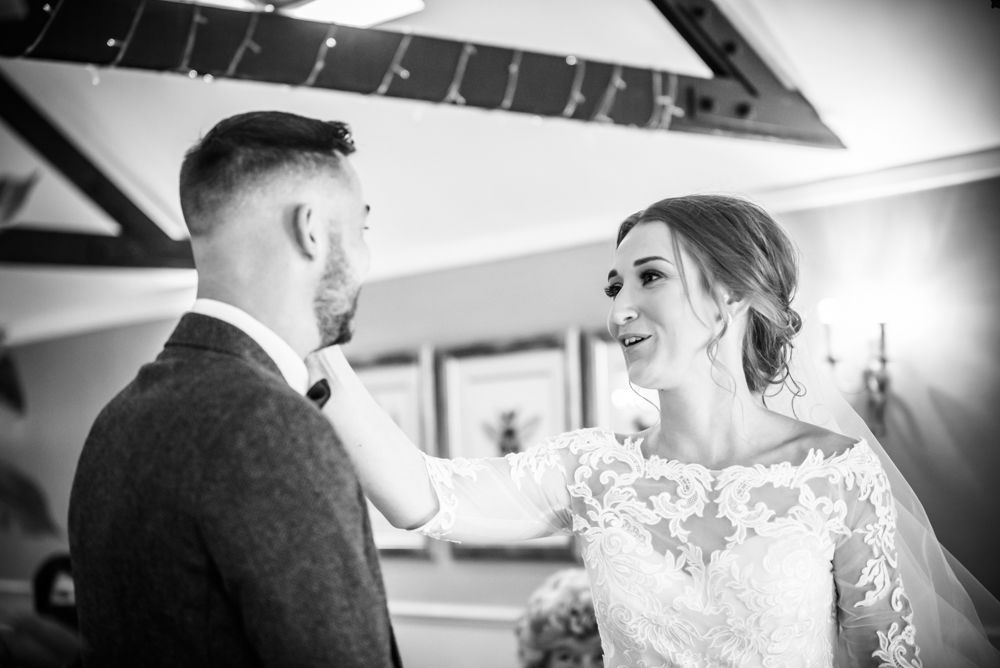 The ceremony itself was lovely with personal readings and lots of smiles and laughter from the family. Afterwards there was time for a coating of confetti and a wander around the grounds with the new Mr and Mrs.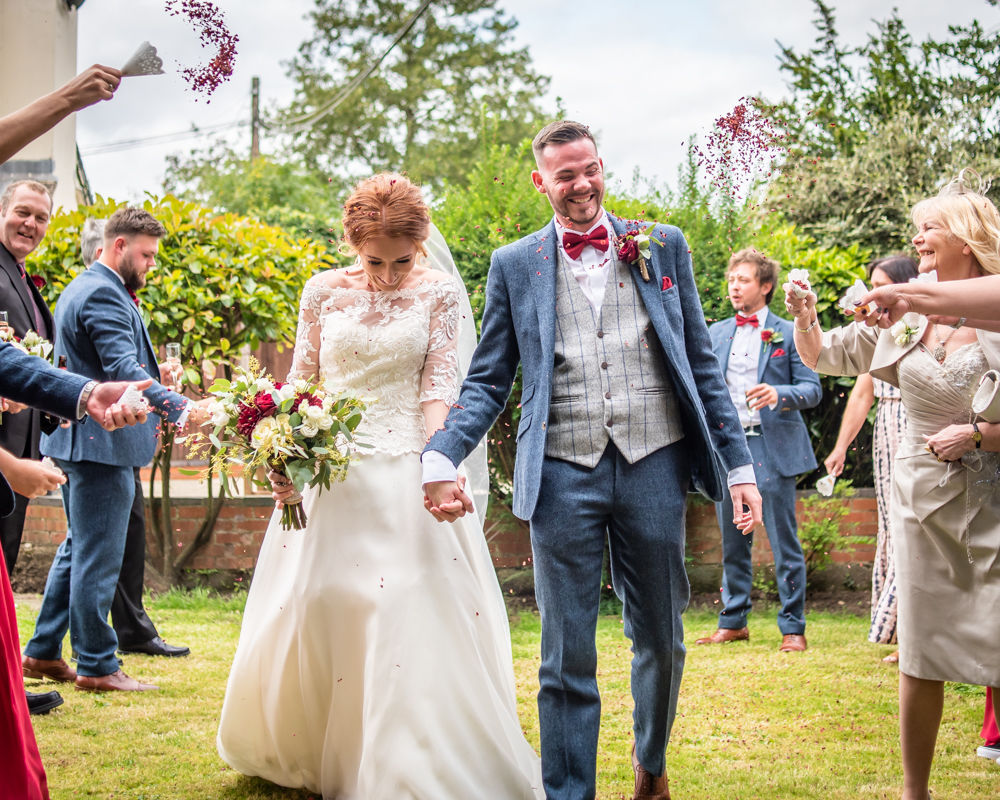 We had fun messing around with the veil and exploring the grounds where the lovely Autumn colours were appearing.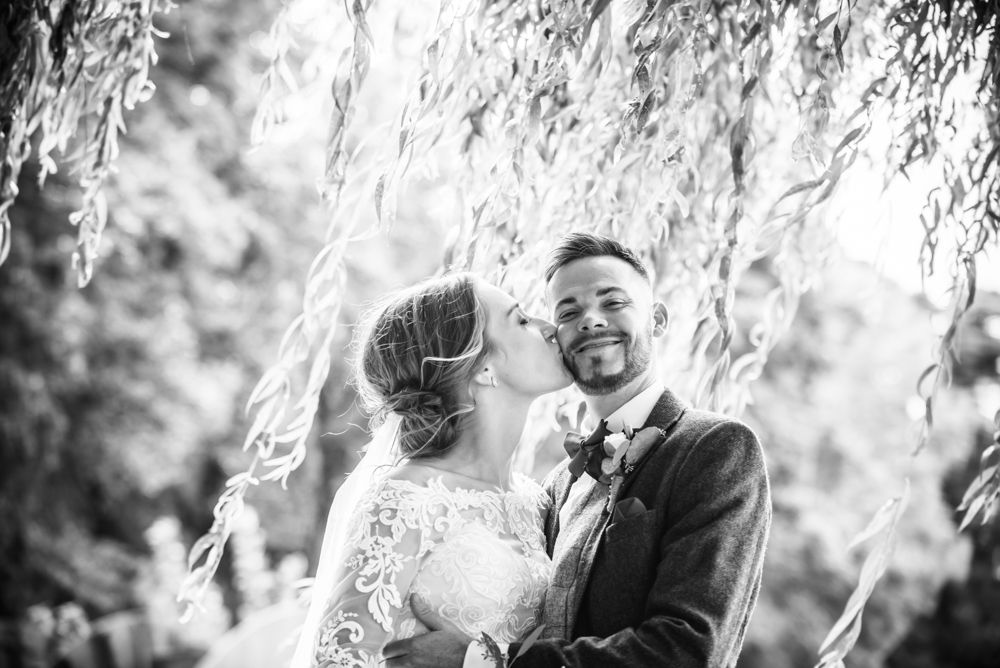 The wedding reception started with speeches which were both emotional and funny. It was such a pleasure to be back photographing weddings after what has felt like such a long period of not working due to Covid.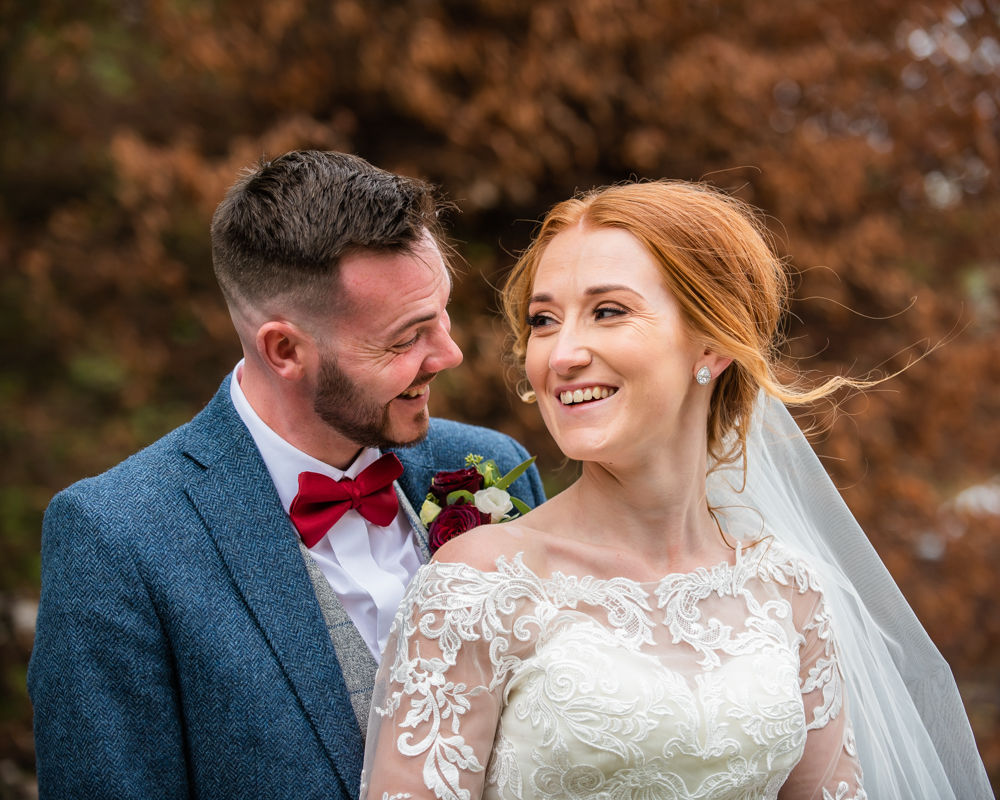 I wish you both much love and happiness for the future
xx