Spring was nearly upon us for our last wedding before the country was locked down!
Hannah & Chris had a stressful time worrying about whether their big day would go ahead as planned due to coronavirus pandemic. However, there wedding fell just before restrictions were fully put into place so they managed to have their wedding day. The Parsonage Hotel in York is a lovely old building with lots of fantastic grounds and a very grand staircase!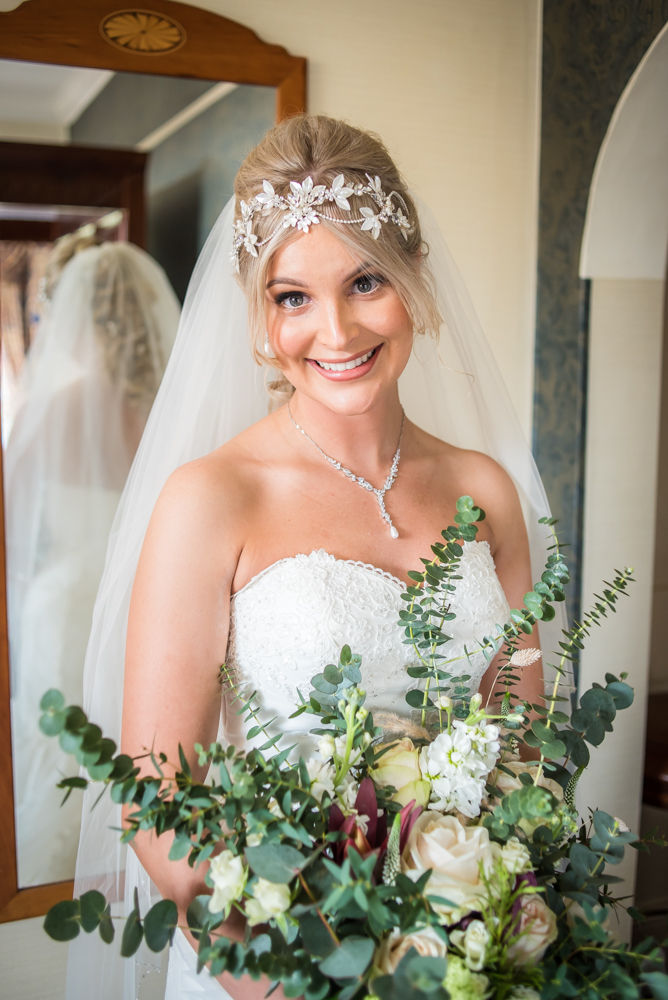 Hannah looked absolutely amazing in her gown, I love her dress and train with the all important veil and her bouquet was gorgeous, stunning details.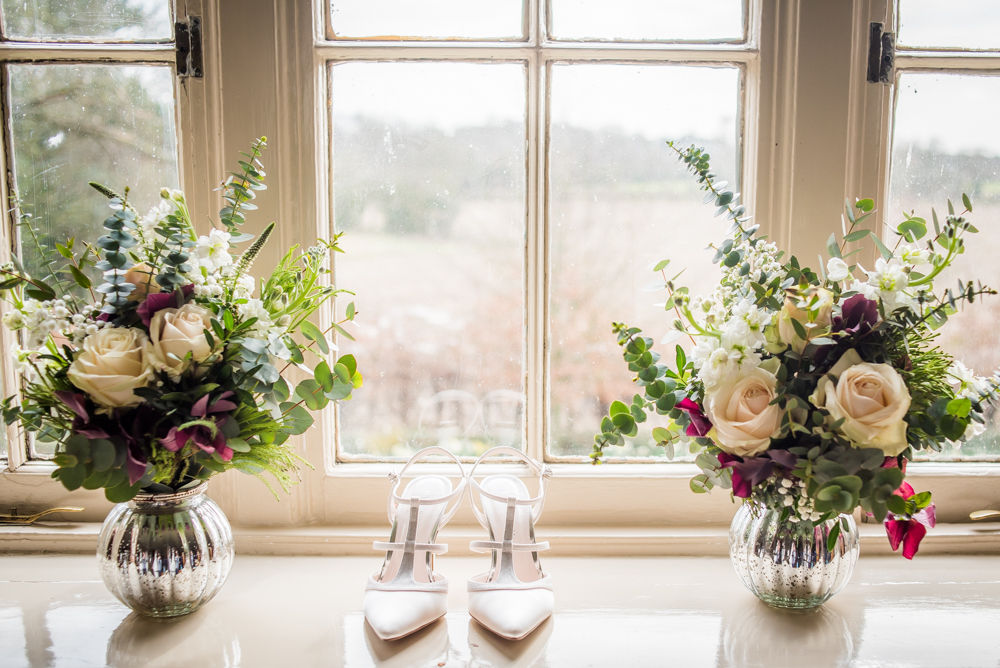 After a few emotional moments when her Dad arrived to see her and her Mum too it was a short walk down the dramatic staircase in the hotel to the ceremony where Chris was nervously waiting.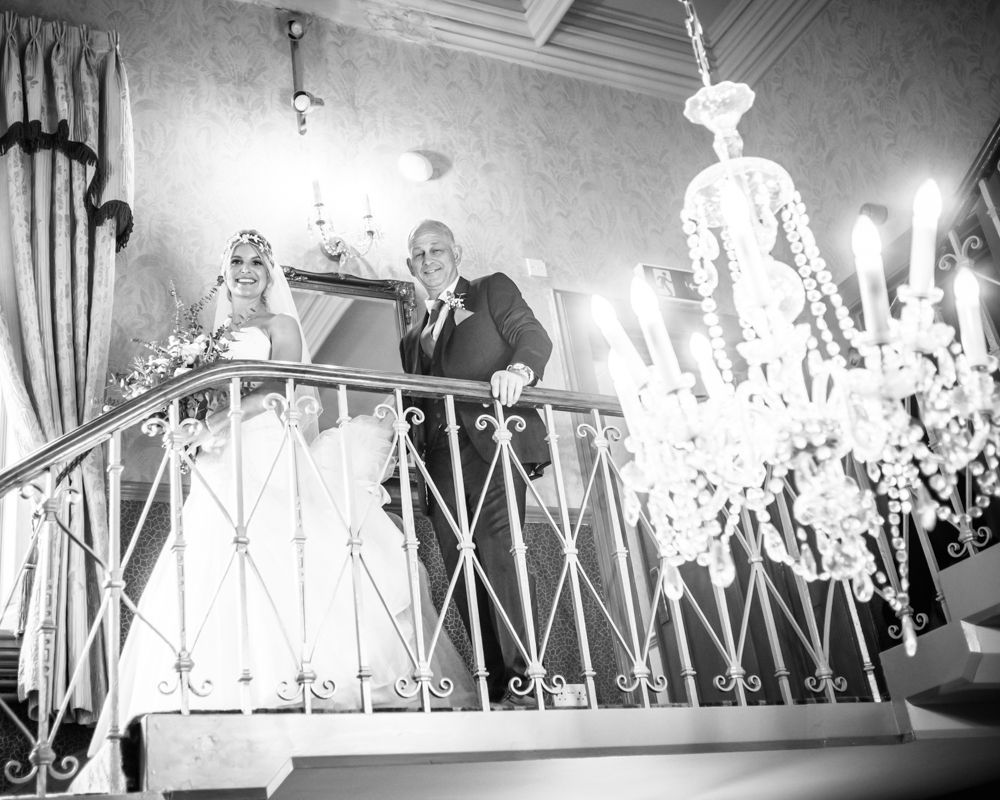 The ceremony was lovely with family present and lots of laughter. Afterwards the guests headed off for drinks and to wander around the grounds.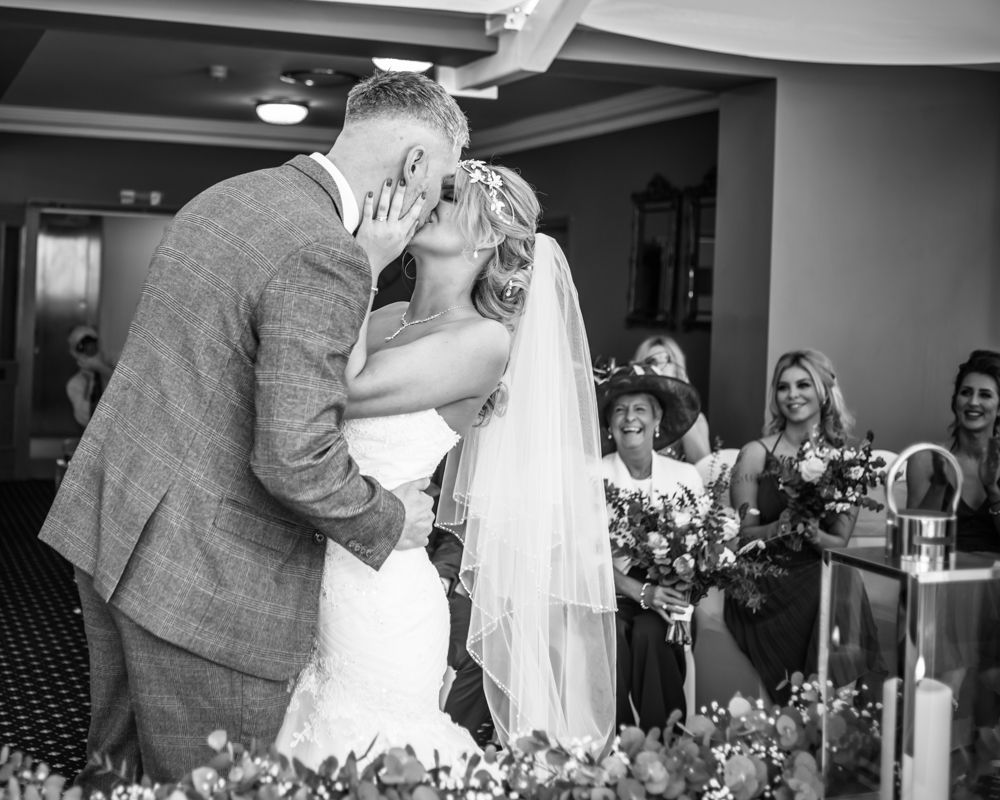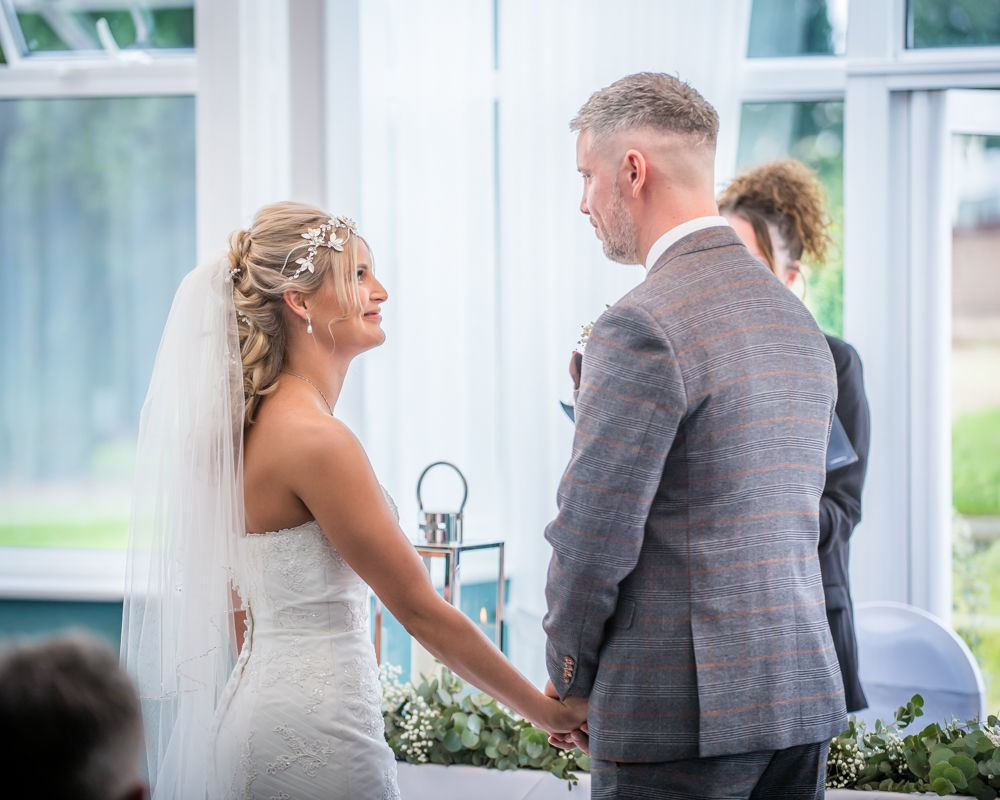 Hannah and Chris headed around the grounds in the spring sunshine for some photographs together before the group photographs.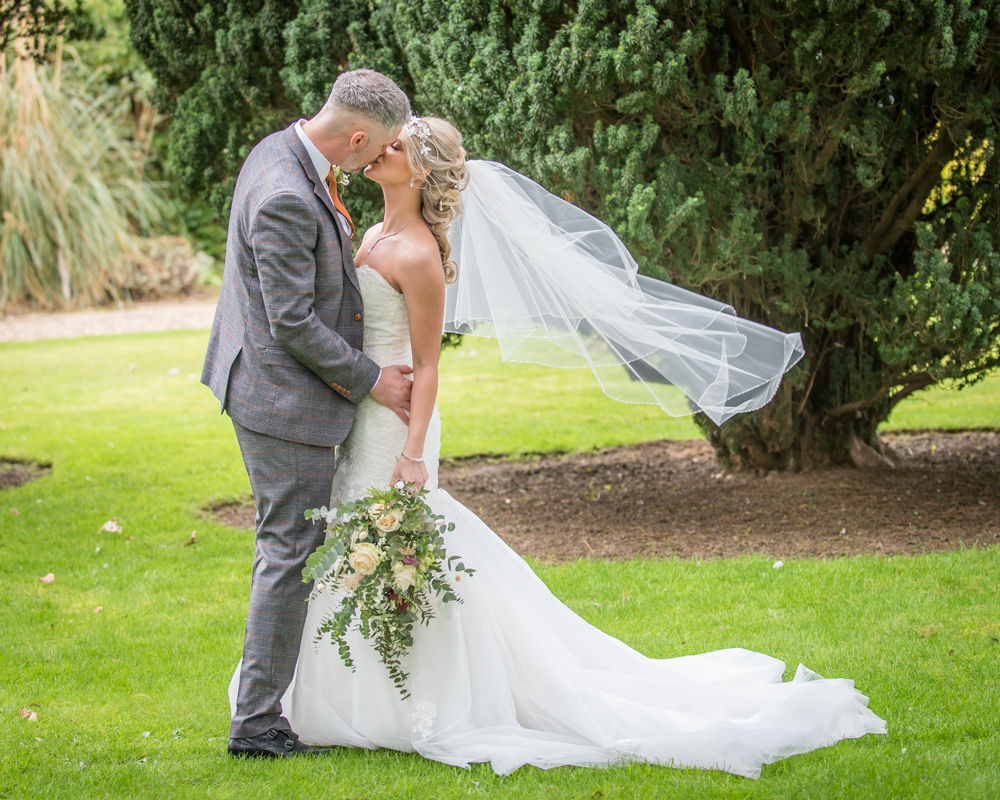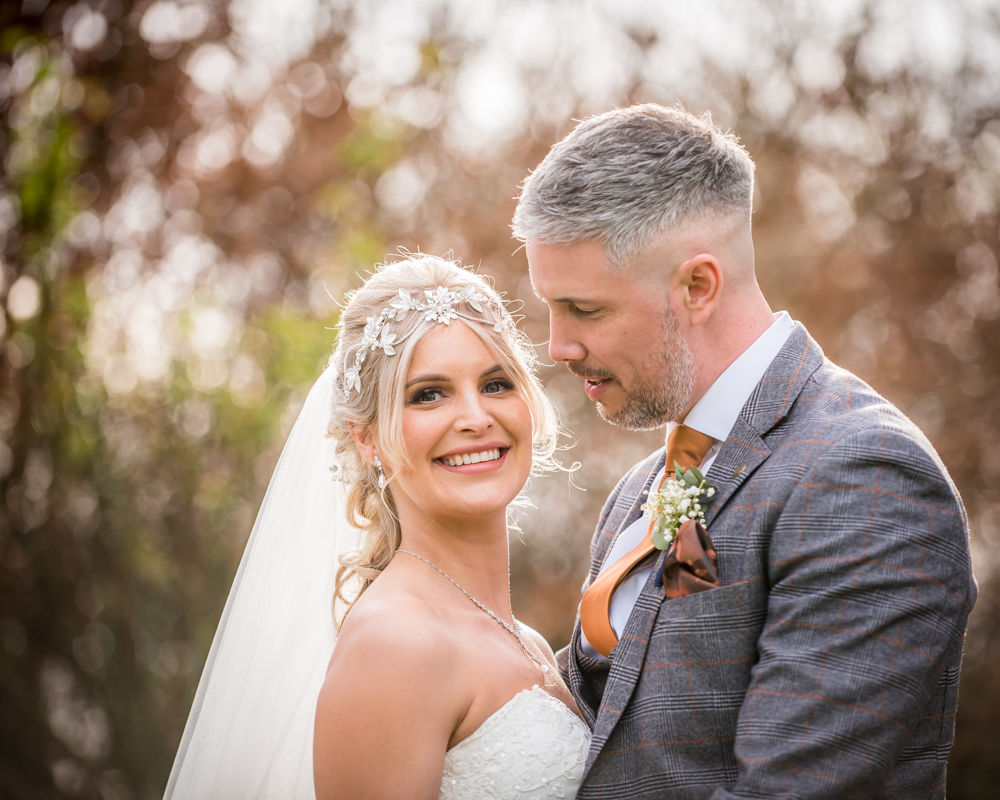 Of course no wedding day would be complete without a liberal coating of confetti! I love doing confetti shots when you walk through the confetti, gives all the guests a good chance to throw their confetti and I love the expression on their faces too!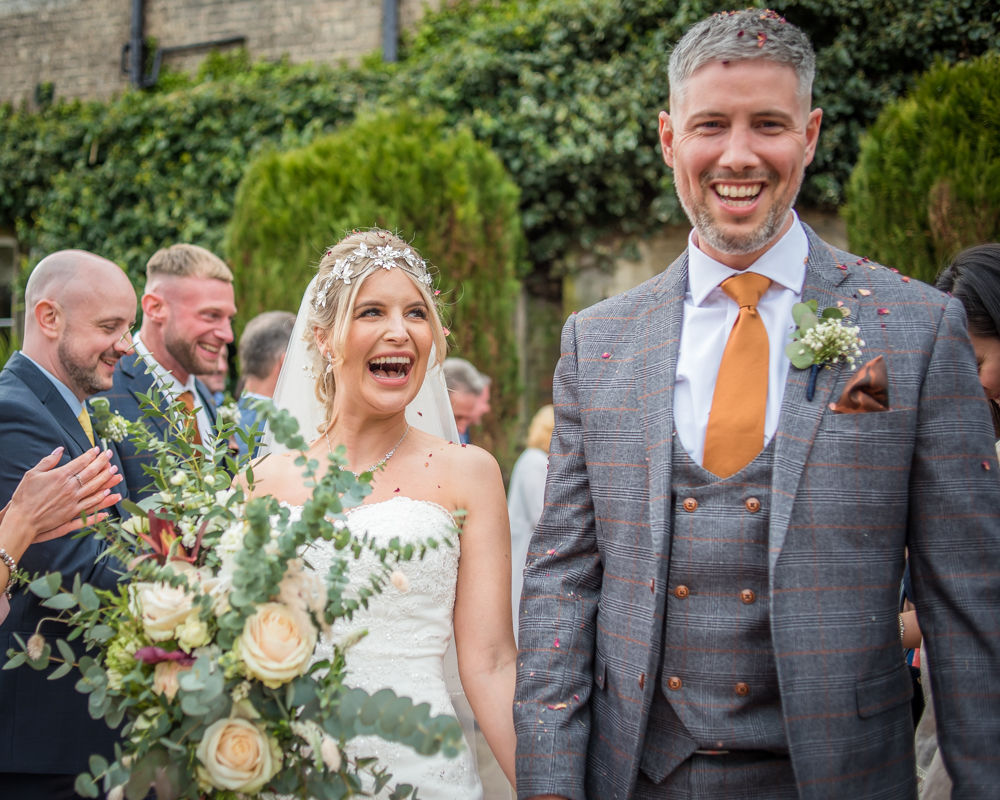 After some group photographs in the grounds it was time to head indoors for the meal, I love the set up inside with the candles in the table trees and the light up sign too, beautiful in the light.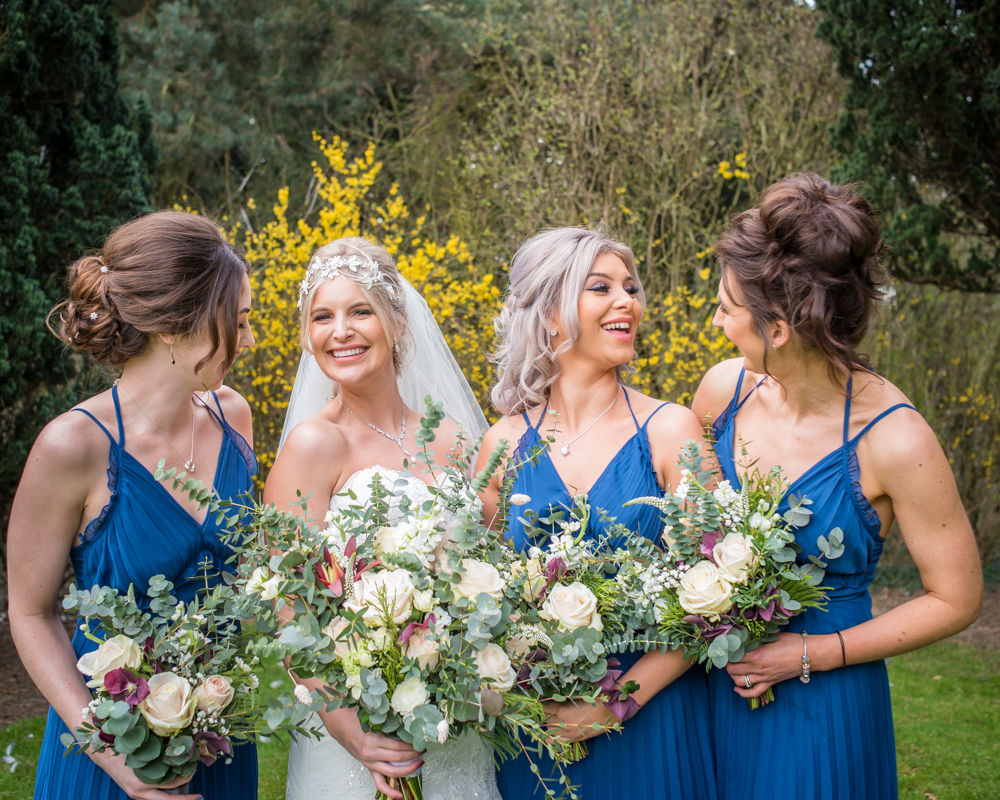 After some fun speeches where we all laughed the happy couple made the most of the evening light for some photographs by the fireplace and in the driveway under the twinkling fairy lights. I always find this is a lovely idea in the evening before the party starts!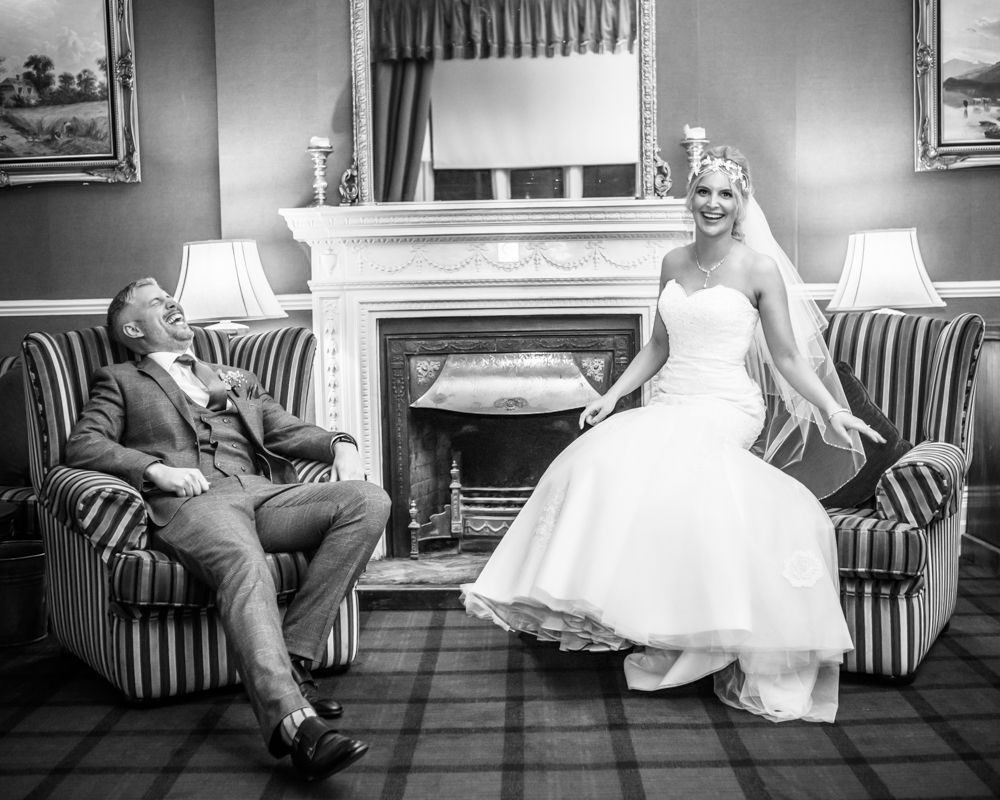 There was a lot of enthusiastic dancing to end the day, the happy couple danced away surrounded by friends and family.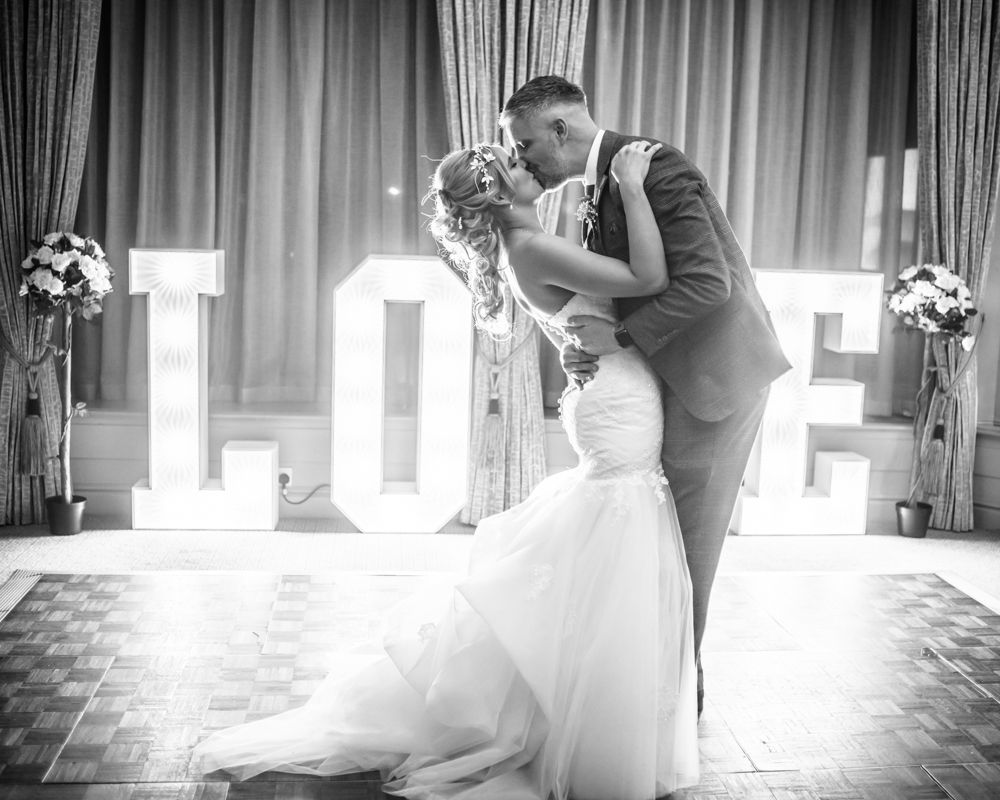 We wish you both much love and happiness for the future. It seems so weird looking back on photographing this wedding given the current situation. We can't wait to get back to normal and photographing your big days!
xx