As we are not photographing weddings at the moment (cheers COVID!) I thought I would trawl through the wedding archives and have a look at the things that have made weddings more fun for guests over the years.
There is nothing worse than having to hang around waiting for your food to arrive when you could be having fun outside with your friends.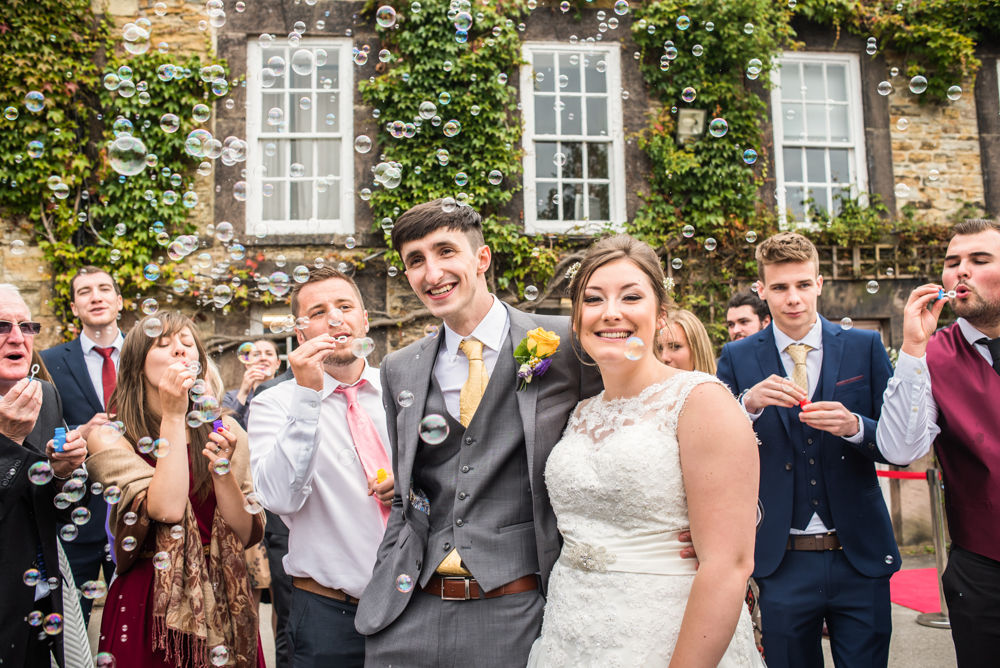 Over the years our bride and grooms have come up with some fun, unique ways to enjoy the lull between eating and dancing.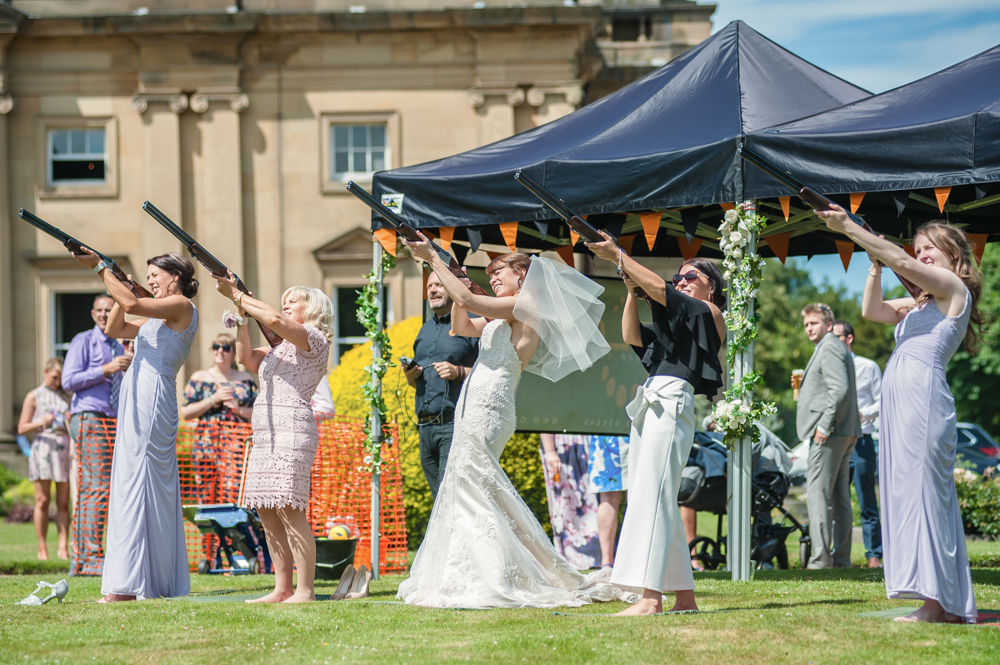 There are fun games like Jenga, tin can alley or quoits. The fantastic Wilde and Romantic in the Lake District hires out and styles games for weddings.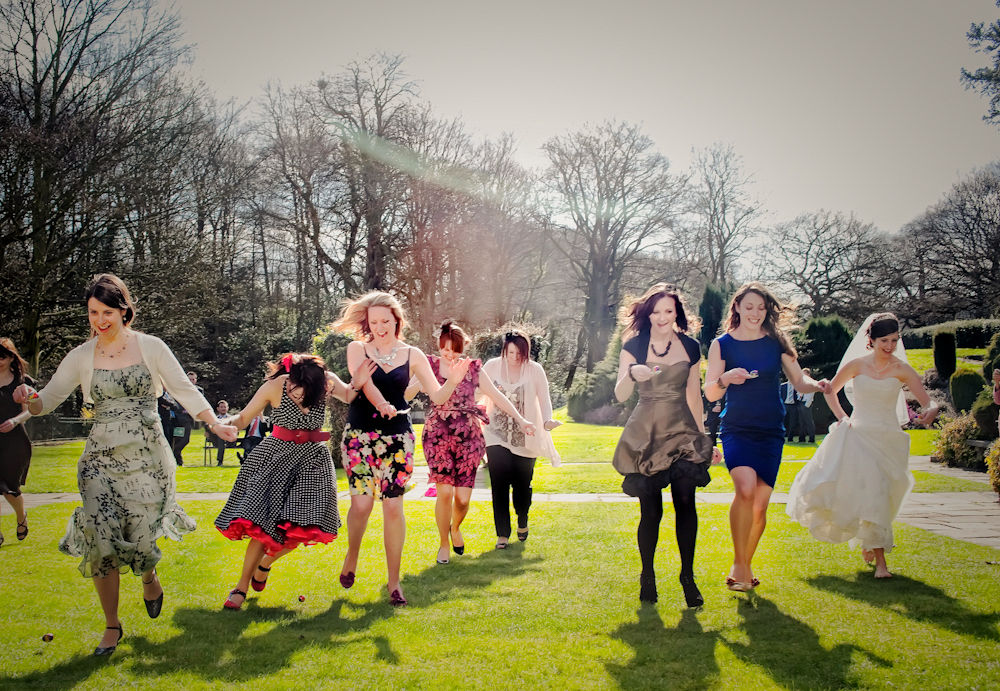 If you are feeling adventurous enough why not have a mini sports day. I loved this three legged race with the bride and groom!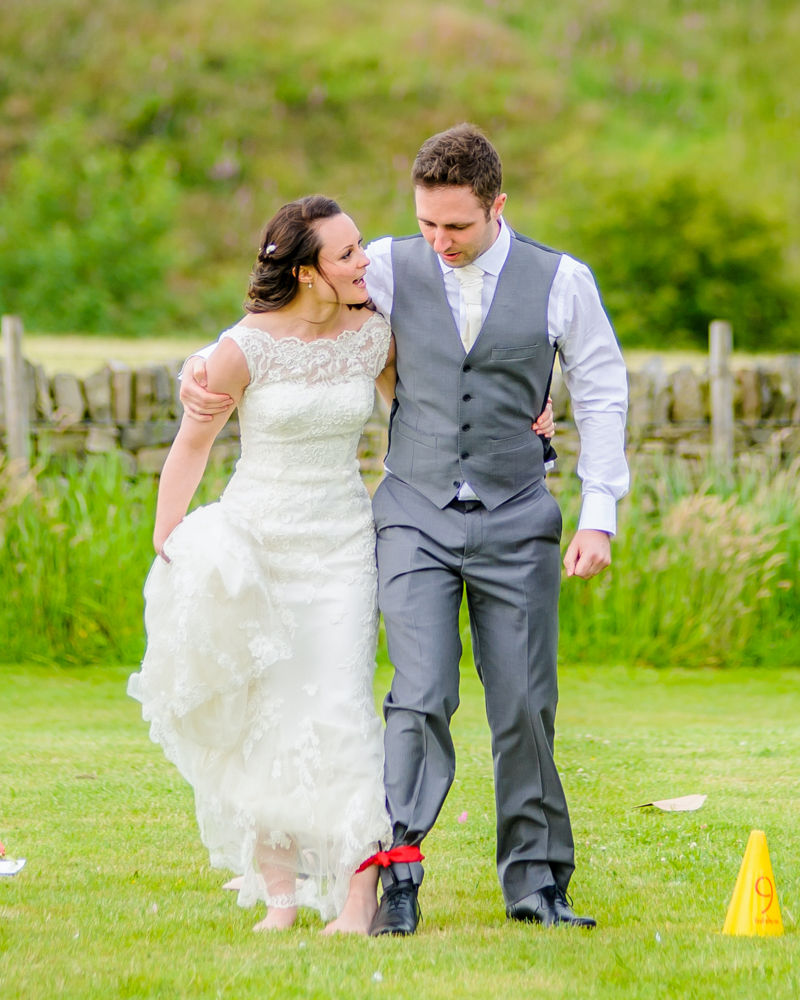 At Kirsty and Tom's wedding they had a penalty shoot out after their meal, way to work off those calories!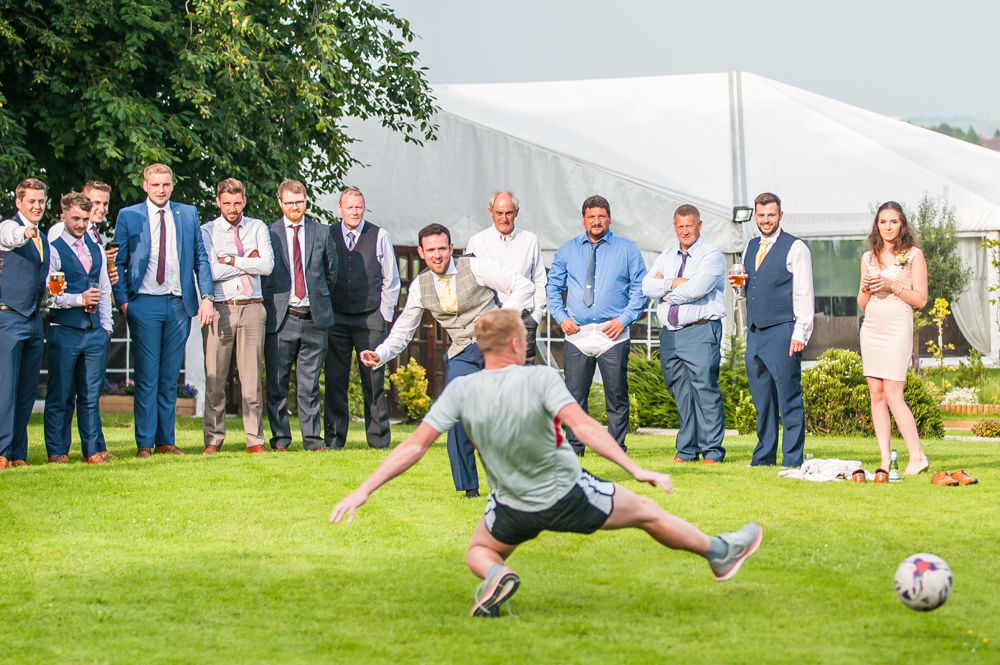 Of course I do love a good old bouncy castle – don't be afraid to launch yourself on there with the guests!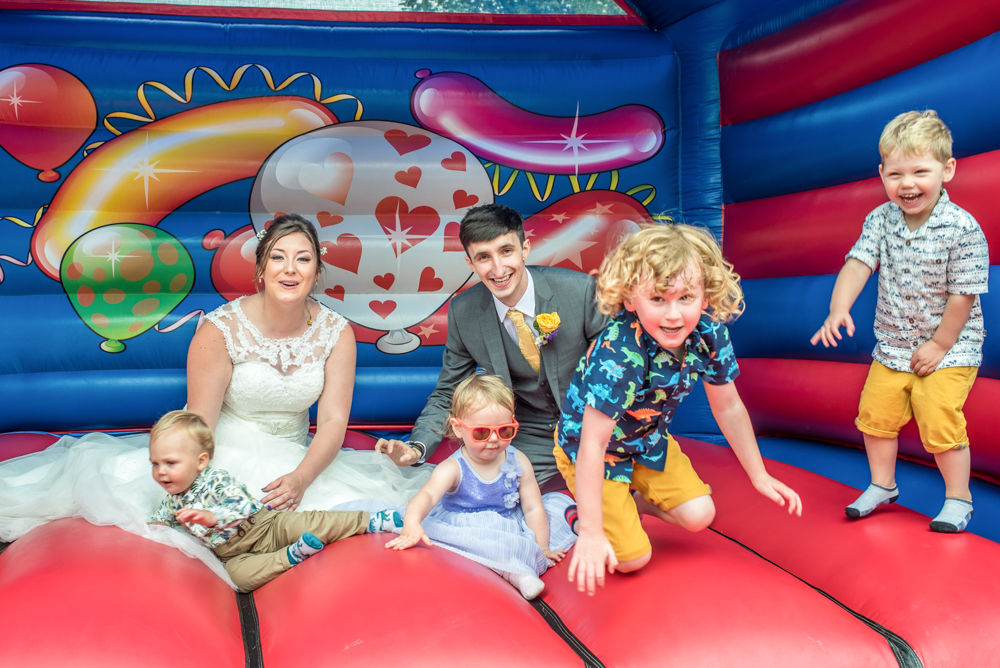 A good old quiz or competition can be fun too. At Verity & Adams wedding each table had to make a playdoh model during the meal to be judged afterwards – awesome!
One of my favourite weddings is Becky & Ed's where they hired in llamas for entertainment, everyone was desperate for a selfie with them and it made people forget the rain!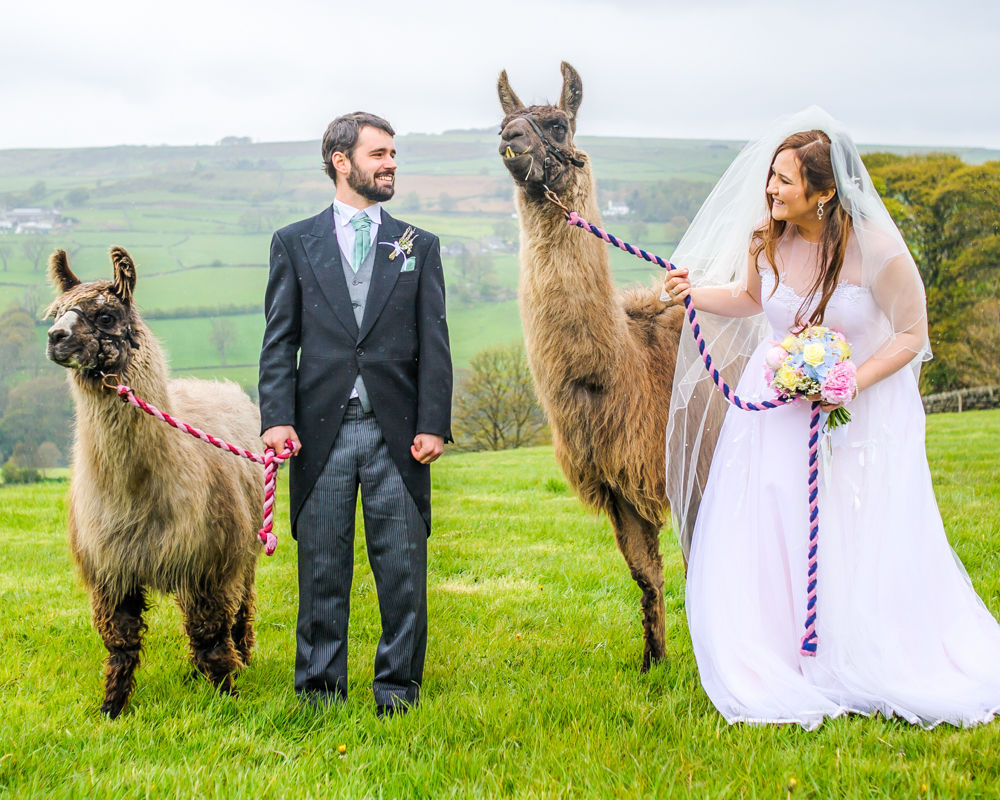 What fun ideas do you have for your wedding day? Give us a shout and let us know – we love a good game!
xx