Emma & Wayne had a special handfasting wedding ceremony planned for their big day. Already married they opted to have a celebrant do a special ceremony for just them and their children in a beautiful holiday cottage on Edenhall Estate near Penrith.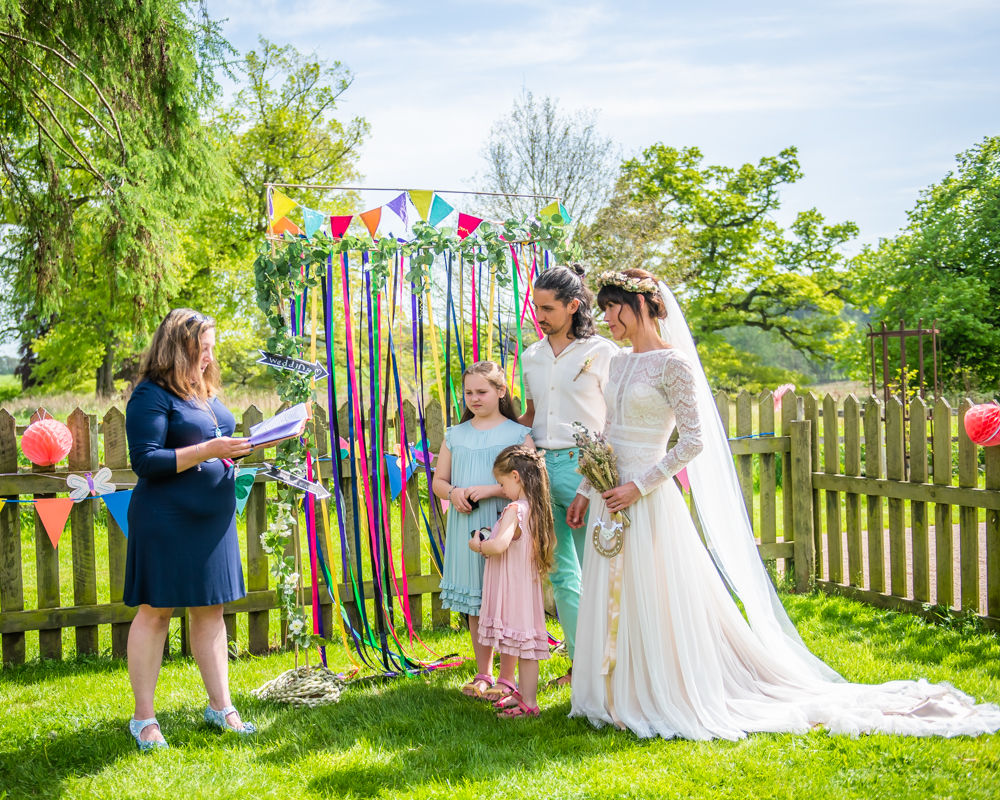 It was such a beautiful spring day for the ceremony, Wayne had constructed the rainbow filled area for the ceremony to take place and the girls were busy colouring and making signs for the wedding.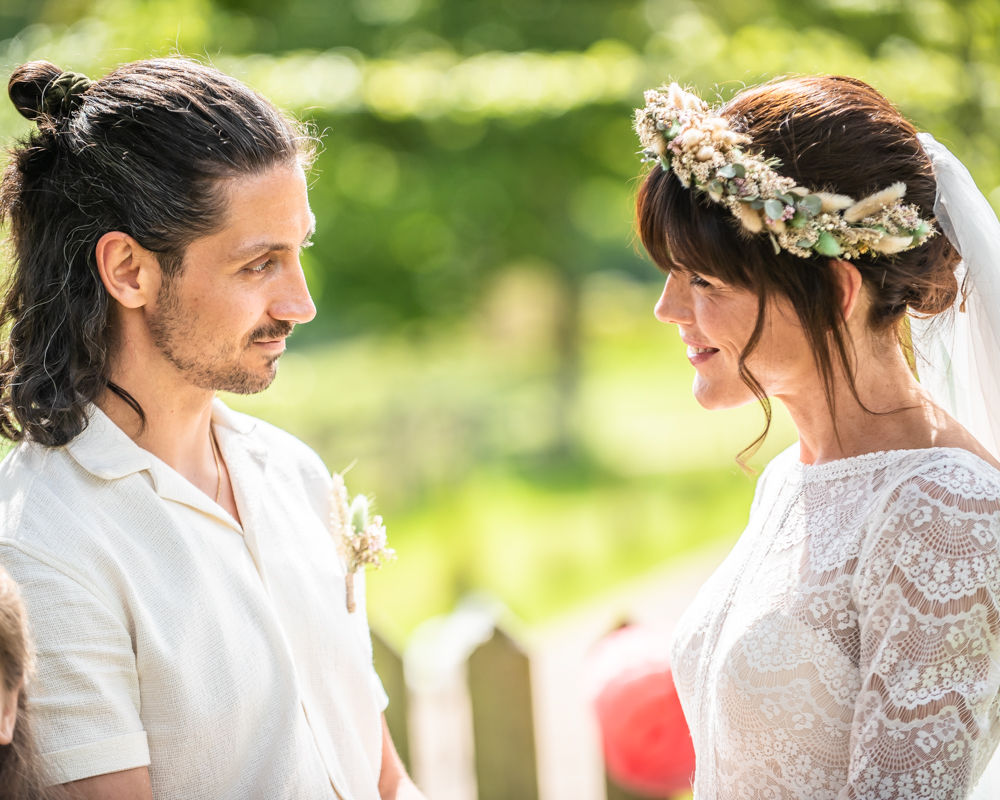 Emma looked amazing in her dress and floral crown and the girls led the way up the aisle throwing petals. The ceremony was lovely with lots of personal touches and the rings were squeezed on with lots of laughter! Afterwards there was time for a wander through the gardens and then back inside for some confetti cake!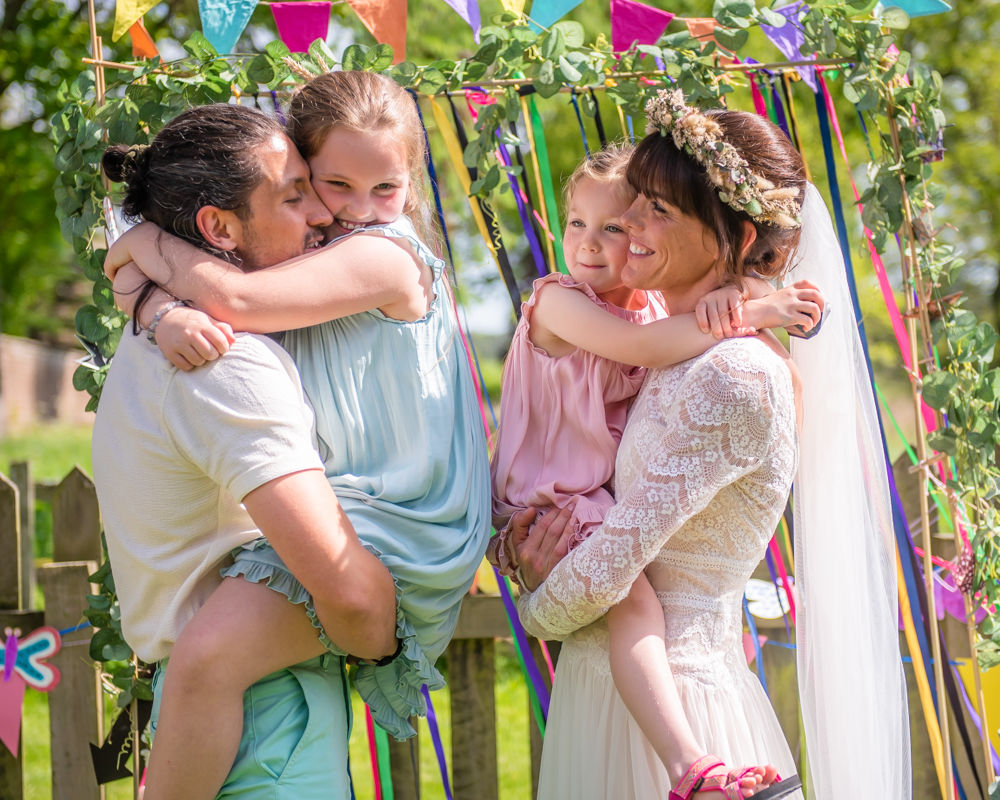 I love these intimate celebrations for just the family, its such a special way to celebrate your marriage and there is something so lovely about a celebrant led wedding. The handfasting ceremony binds the family together with ribbons – each one signifying a part of their lives, loved the climbing rope in there too!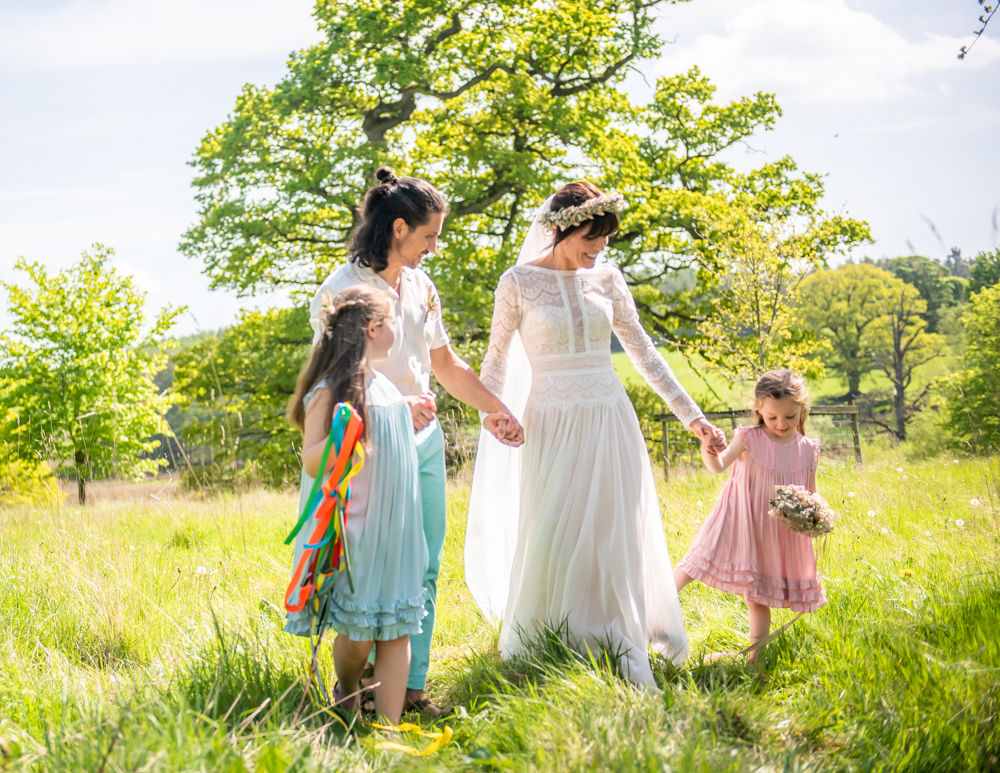 Such a beautiful wedding to capture – congratulations to you both!
My two hour elopement packages are perfect for smaller weddings – let me know if you would like any more information about these
xx