I love to photograph mini weddings where it is just the two of you or an elopement wedding. Of course Gretna Green is historically the place to elope in the UK. I love the history of the place and the Old Blacksmith's Shop is a fab place to get married surrounded by the history and of course the tourists cheering you on!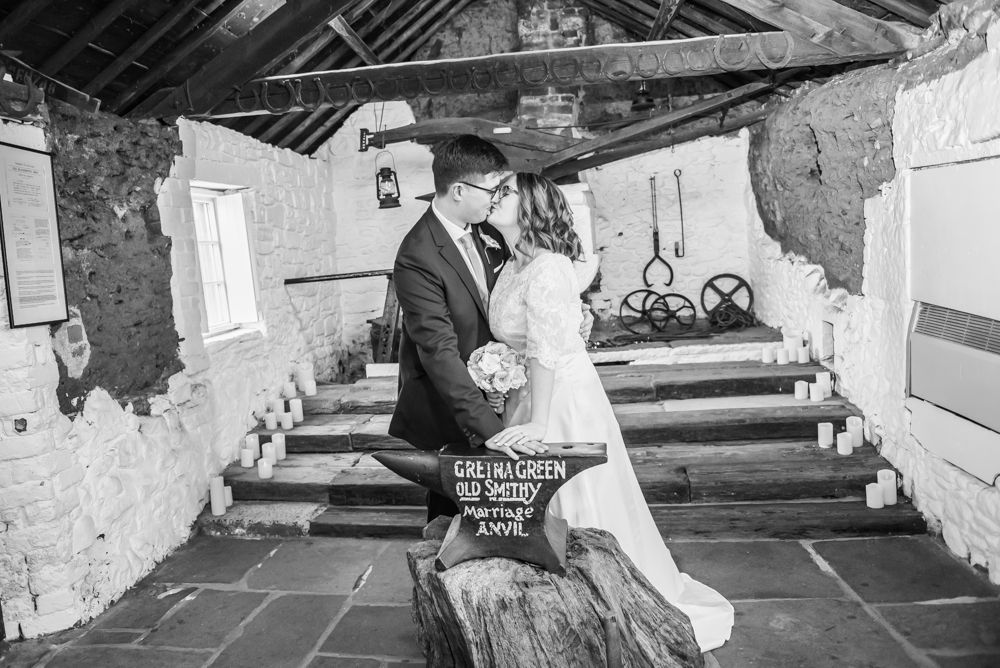 I met Beth and Michael outside the Old Blacksmith's Shop for their wedding and we had a lovely intimate ceremony there, a few laughs were had over poor Michael's lipstick stains after the first kiss! After a few photographs in the grounds there and of course with the anvil we headed off for an adventure.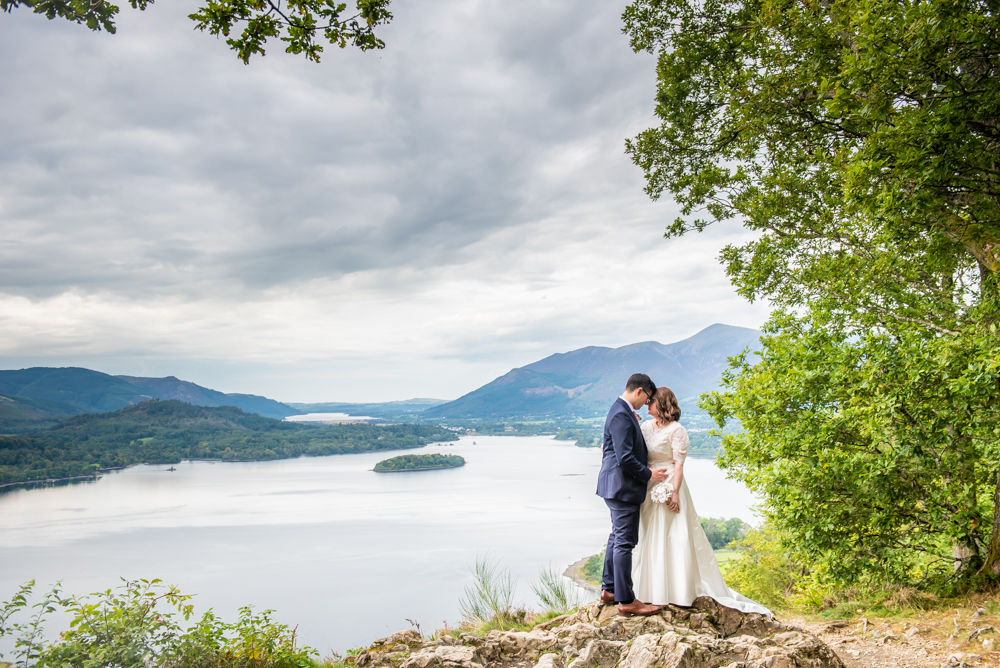 The Lakes is not too far of a drive from Gretna and the scenery is worth travelling for. We took the happy couple on a tour around Derwentwater. We first headed to Surprise View which has a stunning view of the lake and was a fab location for some photographs as long as you are not afraid of heights! We then headed down the hill to the jetty at Ashness Gate for some photographs by the lakeside.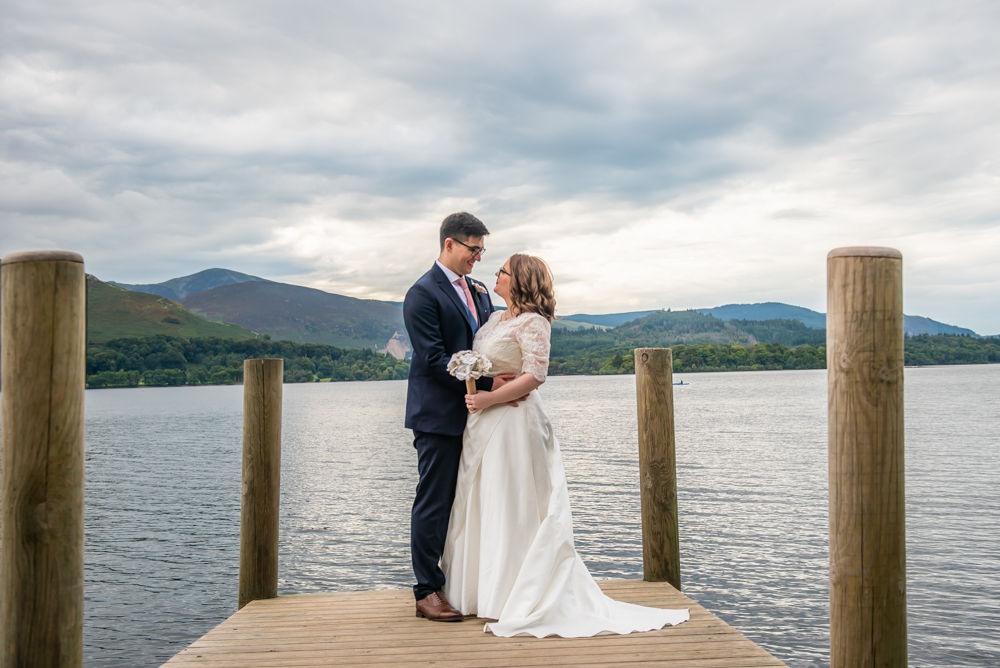 A great way to end your wedding day looking out on the beautiful scenery of the Lake District.
If you are planning an elopement wedding in the Lakes or at Gretna Green contact us for more information about our mini wedding coverage packages.