When I met Angela and Luke in the late summertime for their portrait photo session there was much talk about their upcoming wedding in November. Unfortunately stupid COVID meant that they had to postpone their big day until 2022.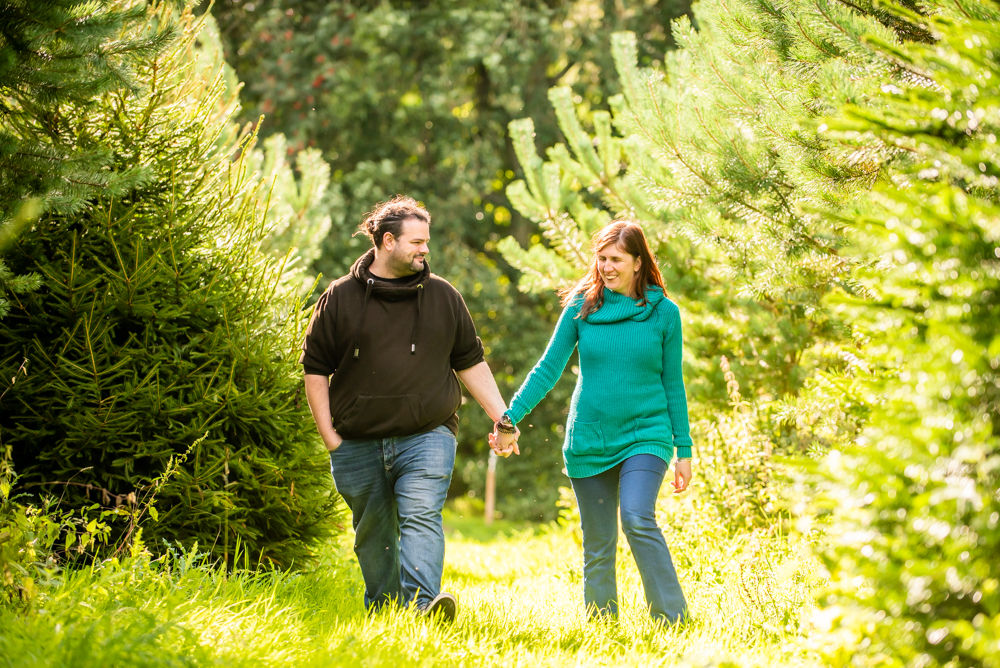 I met them in the Little Pod in the Woods glamping site in Little Sakeld near Penrith. What a fantastic place for a holiday! The camping pods look so cute and the area is so nice and secluded. We had plenty of places to explore on their pre-wedding photo session including a forest of pine Christmas trees and lots of lovely long grass (my favourite).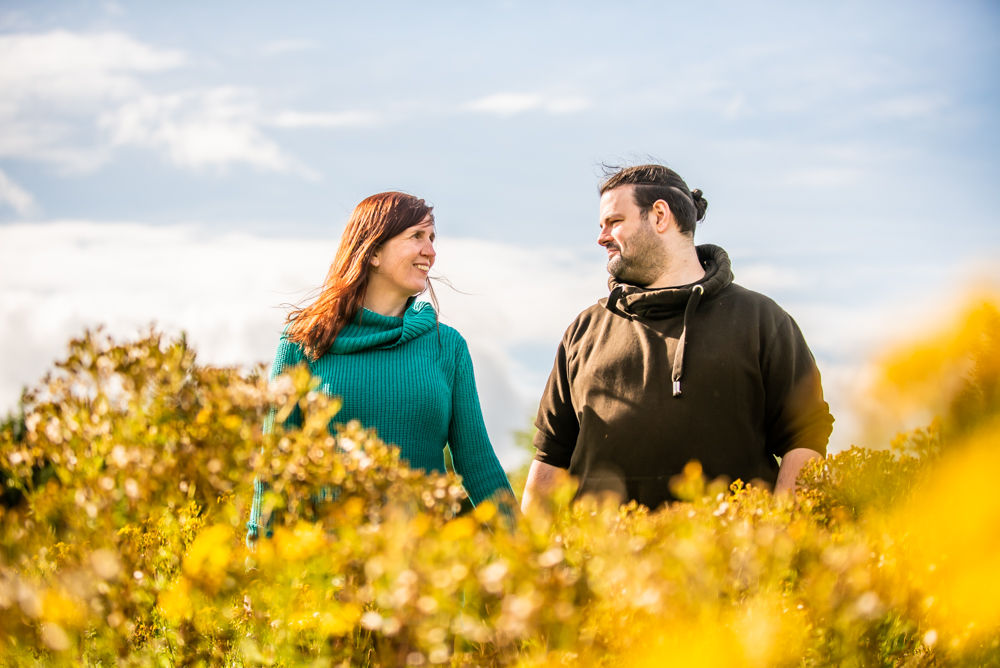 Its always a good idea to go for a pre-wedding portrait session, its great to feel a bit more comfortable in front of the camera and it can take place at any time of the year before your wedding day. The Lakes is such a fantastic place for photos – from mountains to lakes to fields its so stunning.