We met Alice and Jack over a year ago when Jack contacted us to arrange a surprise proposal for Alice in the Lake District. We had such a great time planning and executing the big surprise so we were so excited when Jack emailed to ask if we could capture their elopement wedding day at Storrs Hall.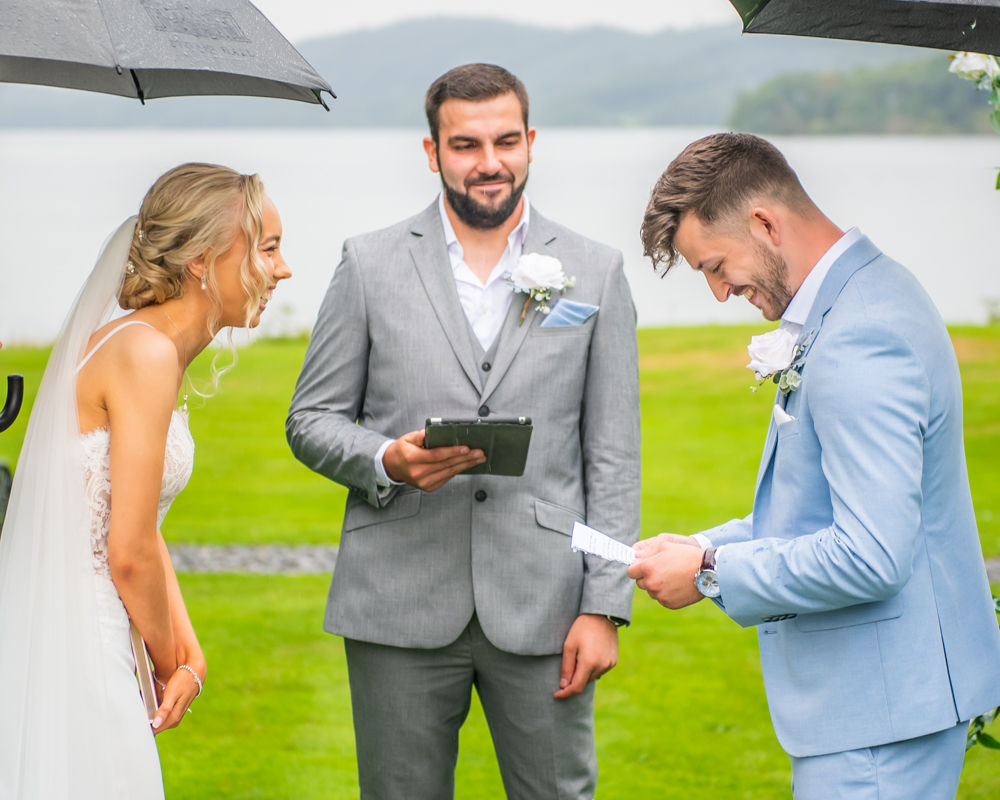 Having already done the "official" ceremony in Barnsley they opted for a personal ceremony at Storrs Hall in the summertime. The location is absolutely stunning set on the shores of lake Windermere. The happy couple opted to have their ceremony outside conducted by a family friend.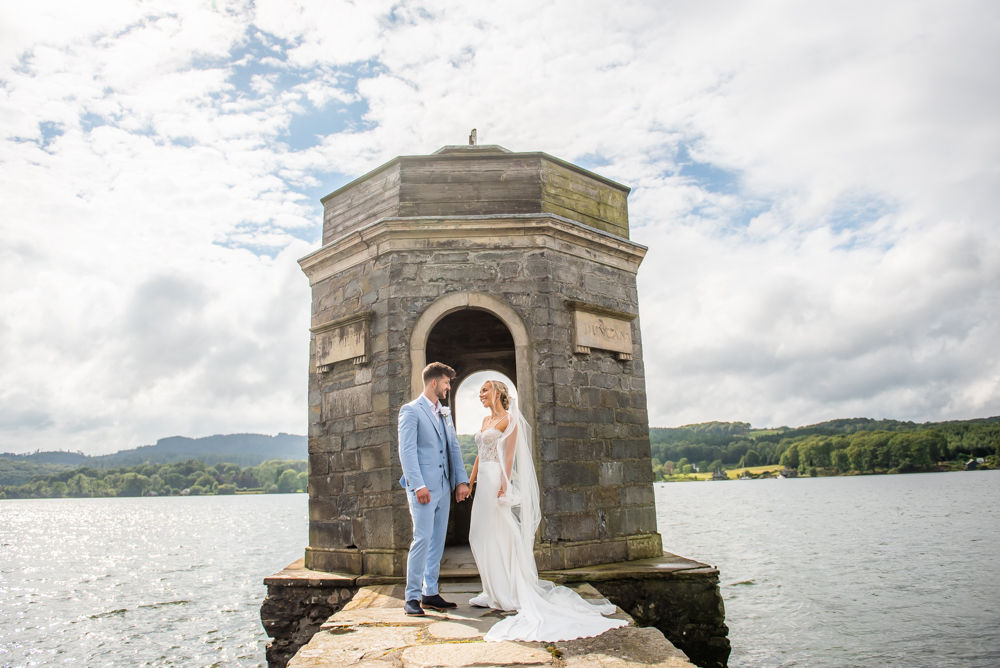 Unfortunately the weather was not on our side and the heavens opened, however, the show carried on and the rain added an air of drama to the ceremony and we all had umbrellas too!
I loved how they had both written personal vows to each other, this makes a ceremony so lovely with funny anecdotes. After the ceremony finished we all dashed inside to get dry and have some afternoon tea. Fortunately a little later the rain stopped and we got to explore the grounds of Storrs Hall with the beautiful jetty and pagoda. The less said though about poor Alice's veil blowing into the lake the better!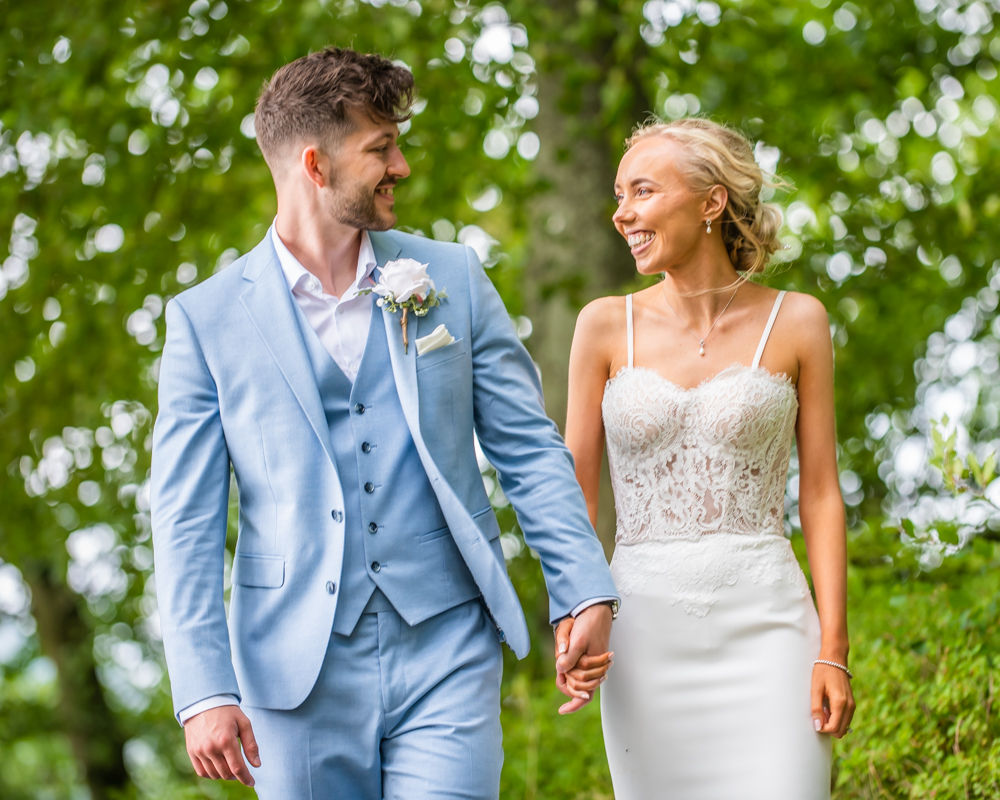 The guests then enjoyed a meal and we left them there to head home. It was a true privilege to capture your wedding, such a genuine fantastic friendly couple, we wish you both so much love and happiness for your future xx